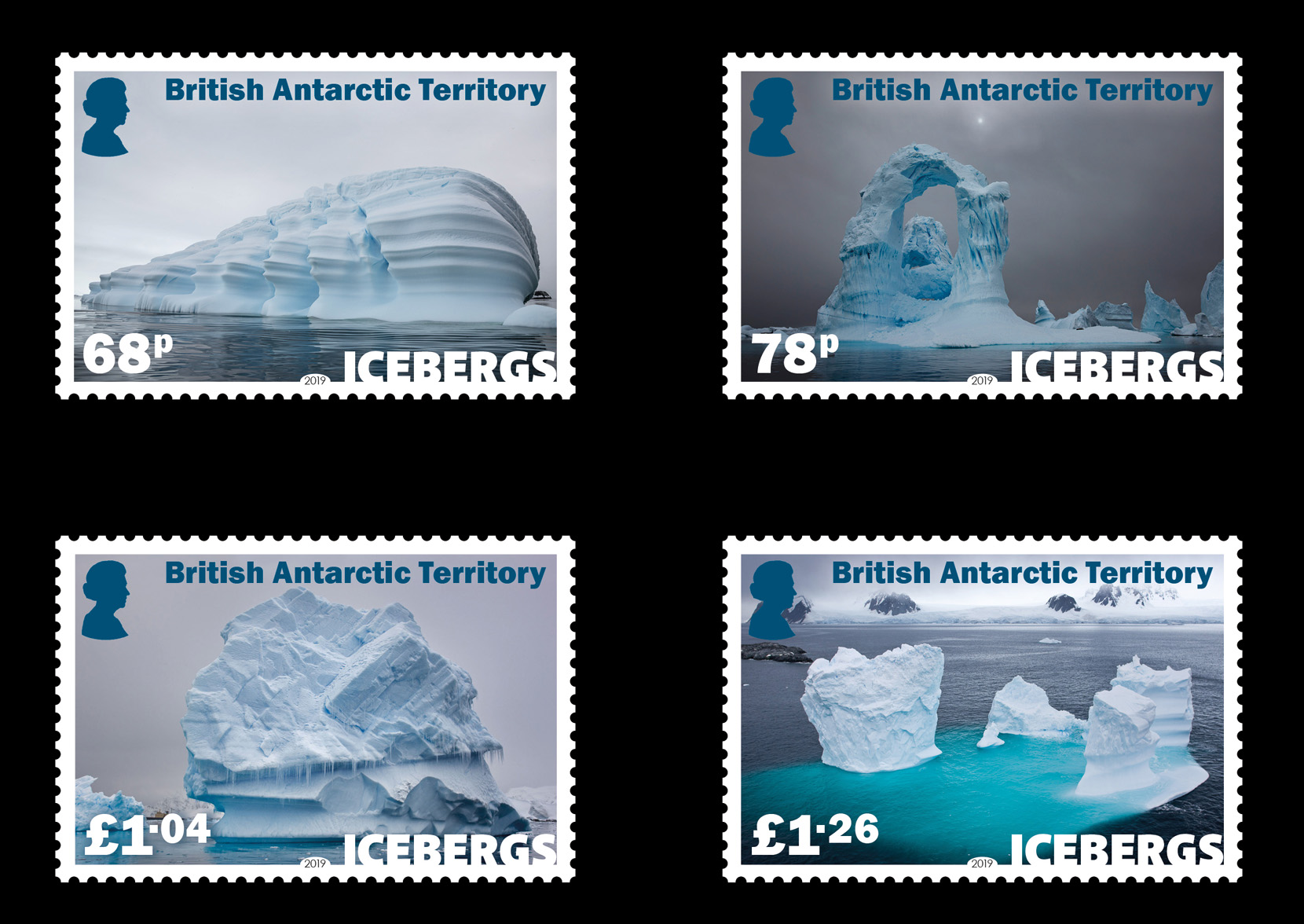 In July 2017 an area of floating ice shelf four times the size of London broke away from the Larsen Ice Shelf, within the British Antarctic Territory (BAT). Known officially as 'A68' is one of the largest icebergs on record.
Icebergs can present a serious maritime danger, with up to 90 percent being below the surface. They can also be spectacular to look at, transforming as they melt. Small bits of disintegrating icebergs are called "growlers" or "bergy bits". The A68 was a large 'tabular' iceberg. This latest stamp set from the BAT Government depicts a range of some of these stunning and intriguing icebergs.
The Larsen C ice shelf was always expected to break away. However the rate of ice loss in the British Antarctic Territory over recent decades is changing more than any than at any time in our history. What happens to the ice shelf now will be closely monitored.  As Professor David Vaughan at the British Antarctic Survey has said:
Larsen A and B ice shelves, which were situated further north on the Antarctic Peninsula, collapsed in 1995 and 2002, respectively. This resulted in the dramatic acceleration of the glaciers behind them, with larger volumes of ice entering the ocean and contributing to sea-level rise. When it formed there was concern that A68 was the first stage of a similar collapse.  Since the calving, Larsen-C appears to have been relatively stable, but it may still be too early to be sure that retreat won't eventually lead to a similar collapse, and contribution to sea level rise.
Many areas of the Antarctic ice sheets sit below sea-level and are considered highly vulnerable as the Southern Ocean warms.  The future fate of Antarctica's ice sheets is one of the largest uncertainties in climate science.
The 78p sheet stamp features Sue Flood's winning image of the Earth Photo 2019 'Place' category.
Sheet stamps 68p, 78p, £1.04, £1.26 values. Souvenir Sheets 4 x 78p values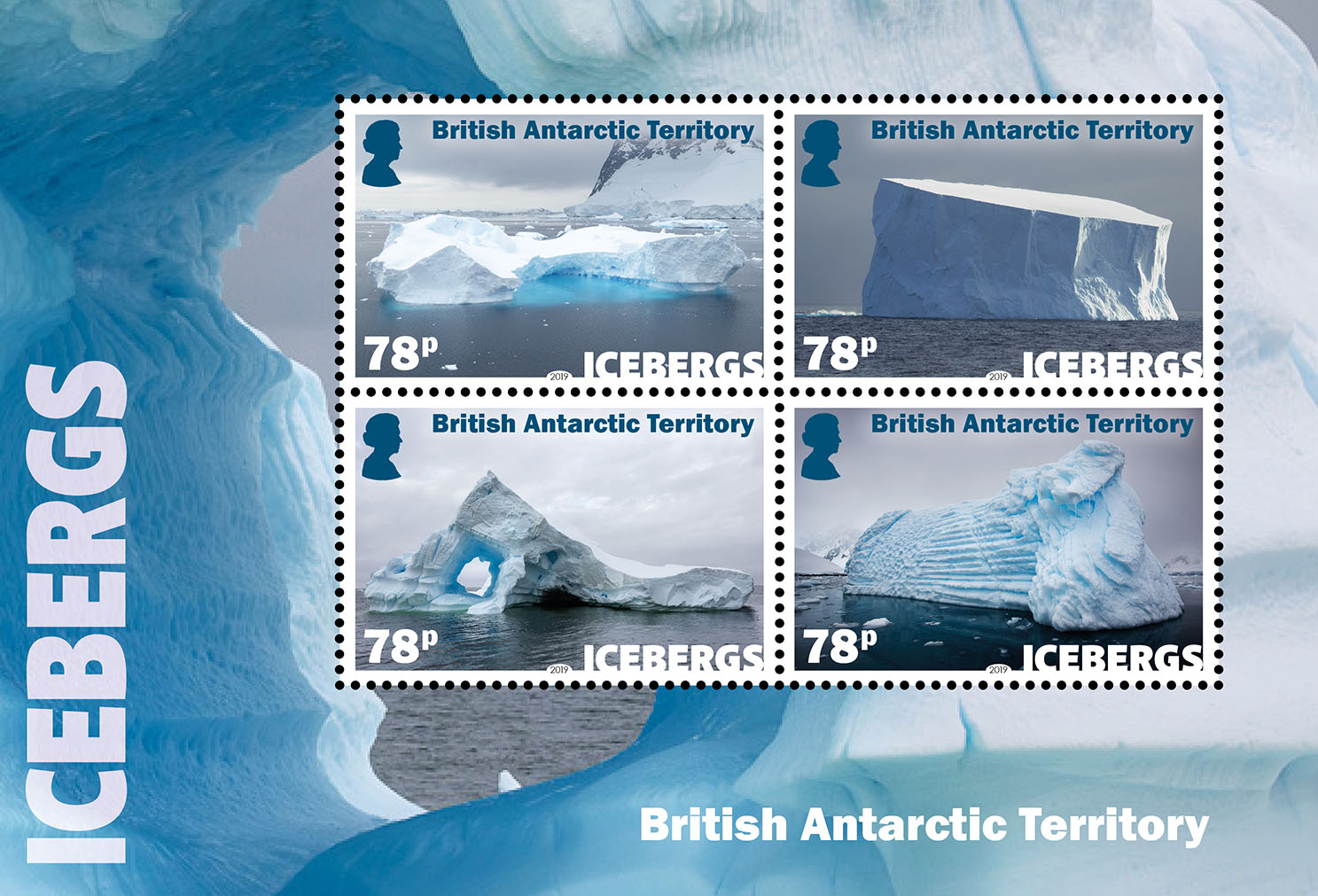 Technical details
| | |
| --- | --- |
| Photography | All images © Sue Flood except stamps 1 & 2 in the souvenir sheet by Captain Tim Page, RRS James Clark Ross, British Antarctic Survey |
| Designer | Bee Design |
| Printer | Cartor Security Printing |
| Process | Stochastic lithography |
| Perforation | 13 ¼ x 13 ½ per 2 cms |
| Stamp size | 42 x 28mm |
| S/S size | 126 x 85.5 |
| Sheet layout | 10 |
| Release date | 18 November 2019 |
| Production Co-ordinator | Creative Direction (Worldwide) Ltd |