Inspired by the need to recognise and conserve Britain's long and distinguished history of exploration and scientific research, the UK Antarctic Heritage Trust was set up as a charity in 1993.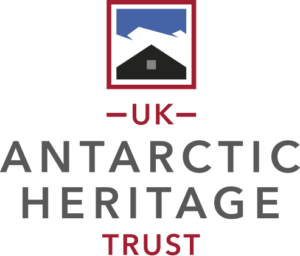 The UKAHT is responsible for managing and conserving a number of historic British bases within the British Antarctic Territory (BAT).  It also aims to:
help conserve British historic sites and monuments on the Antarctic Peninsula for the enjoyment and education of visitors.
support the New Zealand Antarctic Heritage Trust in conserving the historic huts in the Ross Sea area built by the explorers Scott, Shackleton and Borchgrevink;
stimulate interest in the future of Antarctica through education on the inspiration of earlier British Antarctic endeavours;
help with the acquisition and preservation of Antarctic artefacts.
The UKAHT operates Port Lockroy, the site of an old British base, which has been restored and is open during the summer months as a living museum.  Port Lockroy is one of the most popular and highly visited sites in Antarctica.  Port Lockroy is also the BAT's primary Post Office and the Trust acts as our Philatelic Clerk. See further information on our postage stamps.
The UKAHT is also involved in the conservation and restoration of other sites and educational programmes back in the UK.
Further information can be found at http://www.ukaht.org/