With no native population, our physical presence in the British Antarctic Territory is provided by the British Antarctic Survey (BAS), the Royal Navy and the UK Antarctic Heritage Trust (UKAHT). 
British Antarctic Survey
The BAS has three research stations and two logistical facilities:
Rothera Station, on the western side of the Antarctic Peninsula, this is the hub of UK activity in Antarctica;

Halley Station, located on the Brunt Ice Shelf in the eastern Weddell Sea;

Signy, a summer-only station, in the South Orkney Islands;
Fossil Bluff on Alexander Island; and
Sky Blu, deep in Palmer Island
During the austral summer (which runs November to March), the number of people working at the stations is over 250. During the winter, these numbers drop to around 30.
The Royal Research Ship, the James Clark Ross supports the work of the stations. It provides resupply and re-staffing logistics as well as carrying out scientific research.  The new polar research ship, the RRS Sir David Attenborough, is currently under construction at Cammell Laird Shipyard in Birkenhead and will replace the James Clark Ross in due course.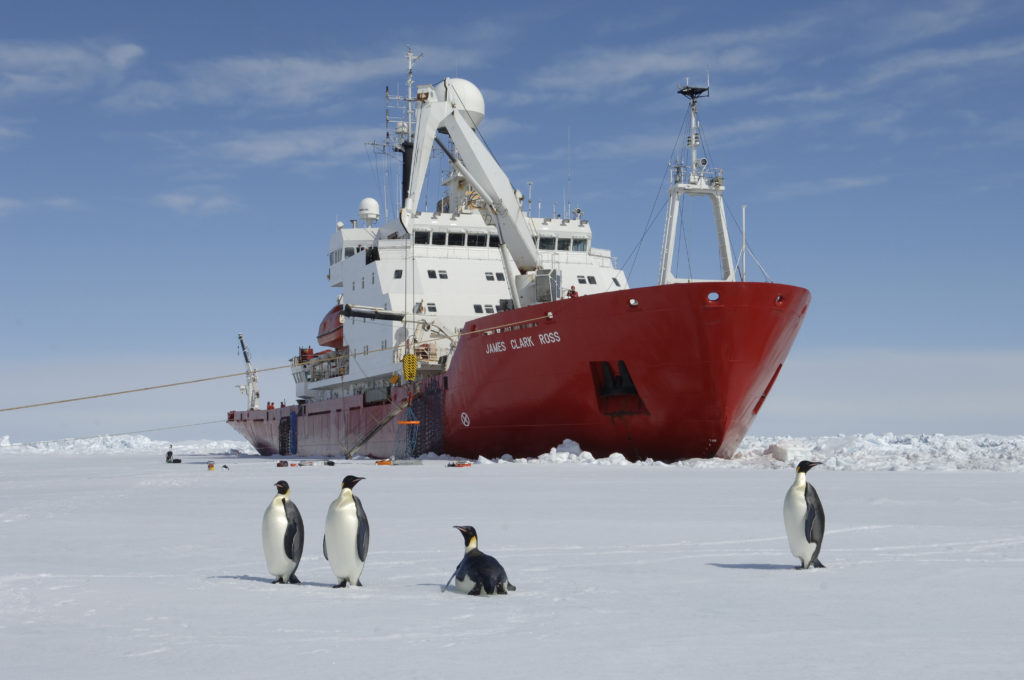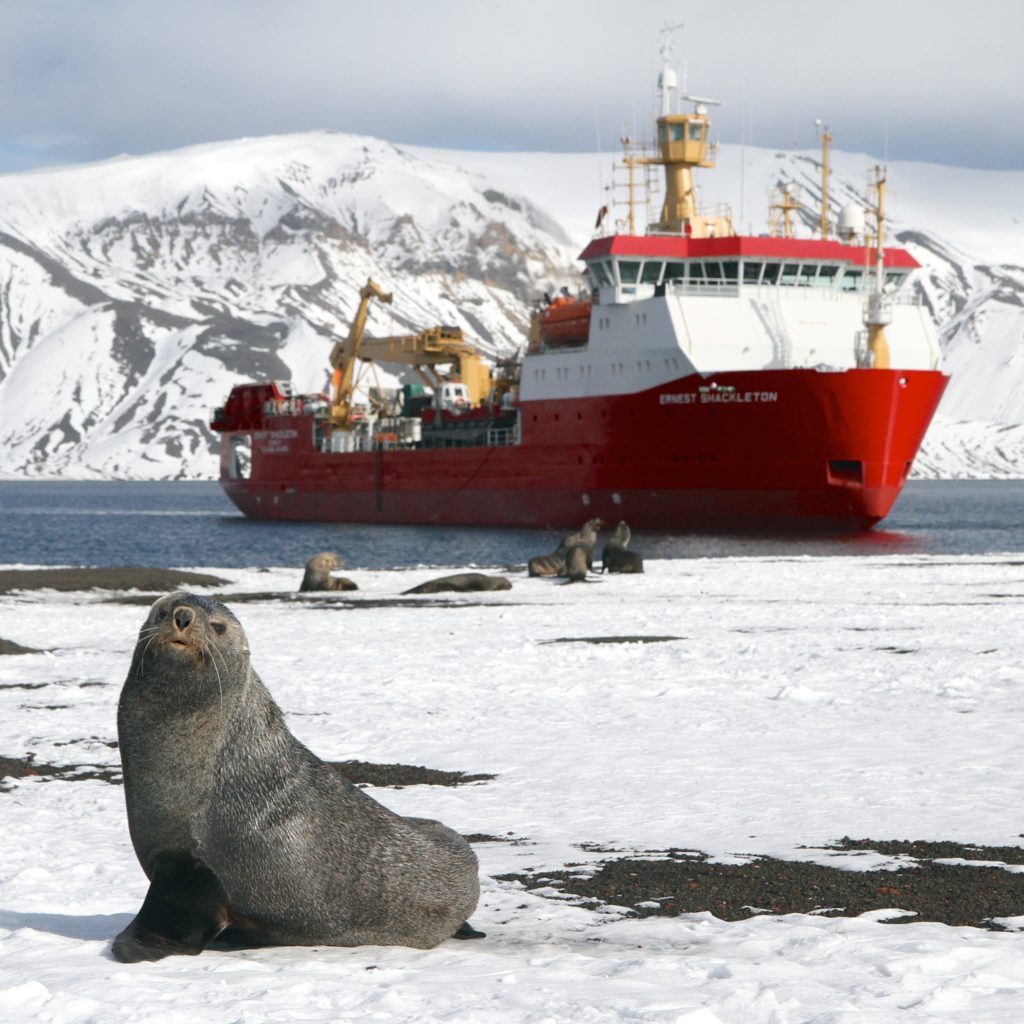 A fleet of five aircraft, one intercontinental Dash-7 and four Twin Otters, operates at Rothera Research Station during the Antarctic summer.  These aircraft support scientific field parties that work deep field; can be equipped with scientific instruments; and transport people and equipment to and from Antarctica.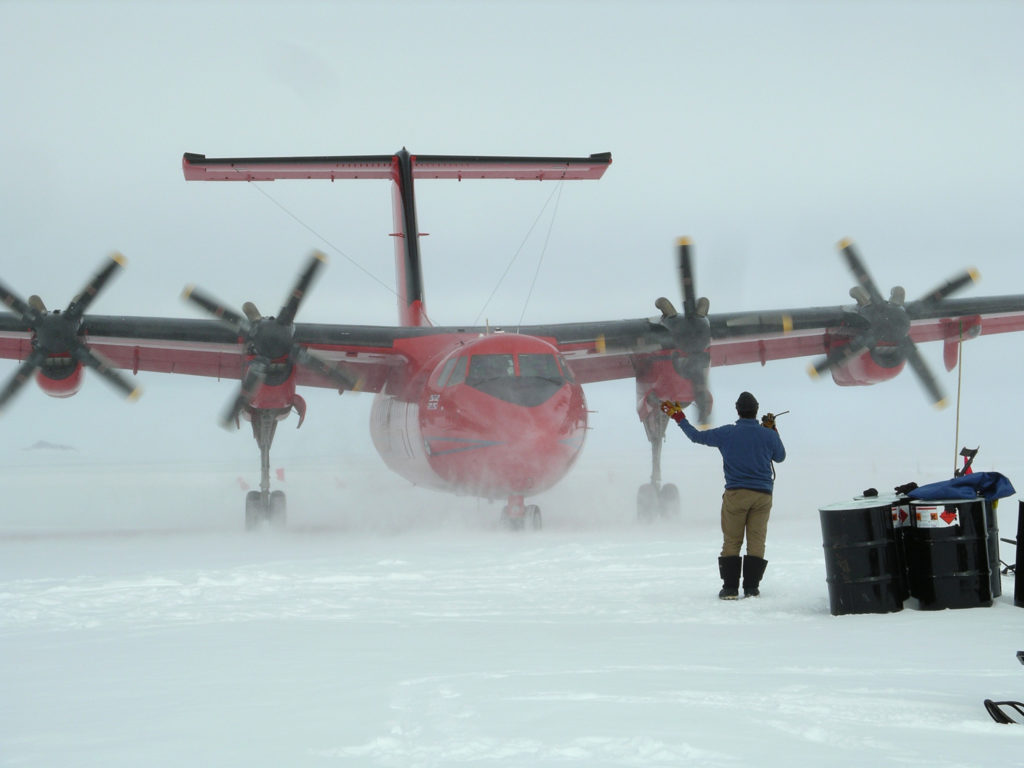 HMS Protector
The Royal Navy are also present every austral summer. HMS Protector is the Navy's current ice patrol ship, which, as well as supporting the work of the UK Foreign, Commonwealth and Development Office and BAS, carries out extensive hydrographic survey work and performs work in support of the Antarctic Treaty system and inspects stations, tourist vessels and fishing vessels.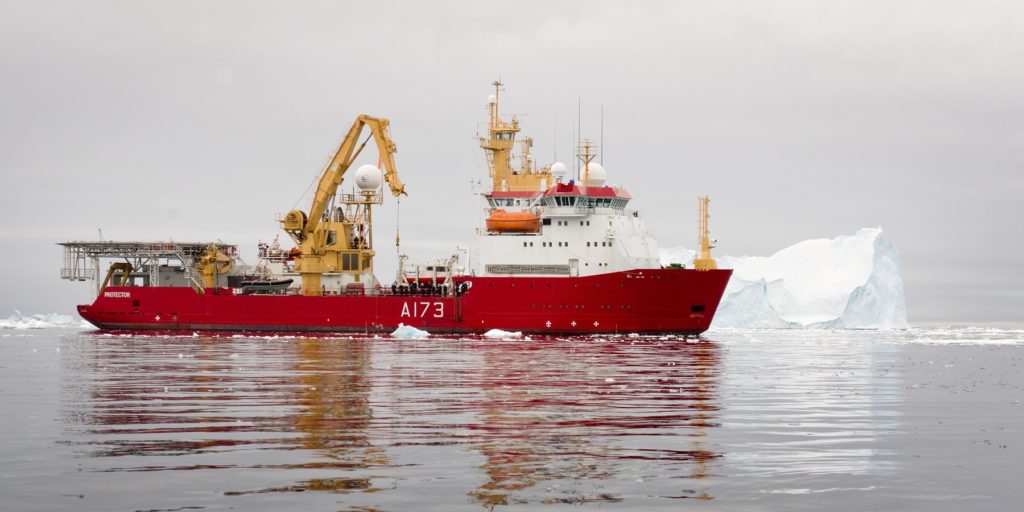 UK Antarctic Heritage Trust
The summer only team from the UKAHT operate the historic base at Port Lockroy as a living museum and Post Office.  UKAHT also undertake conservation work at a range of other historic British huts in the Territory.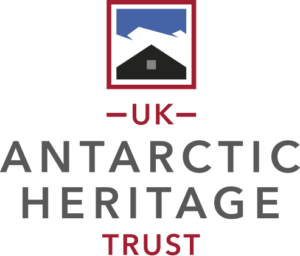 Find out more about UKAHT