The Government of the British Antarctic Territory is delighted to announce 28 new place-names in the Territory.  These place-names honour those who have made an exceptional contribution to furthering the understanding, protection and management of Antarctica over the last fifty years, and whose achievements warrant highlighting alongside those of the early explorers.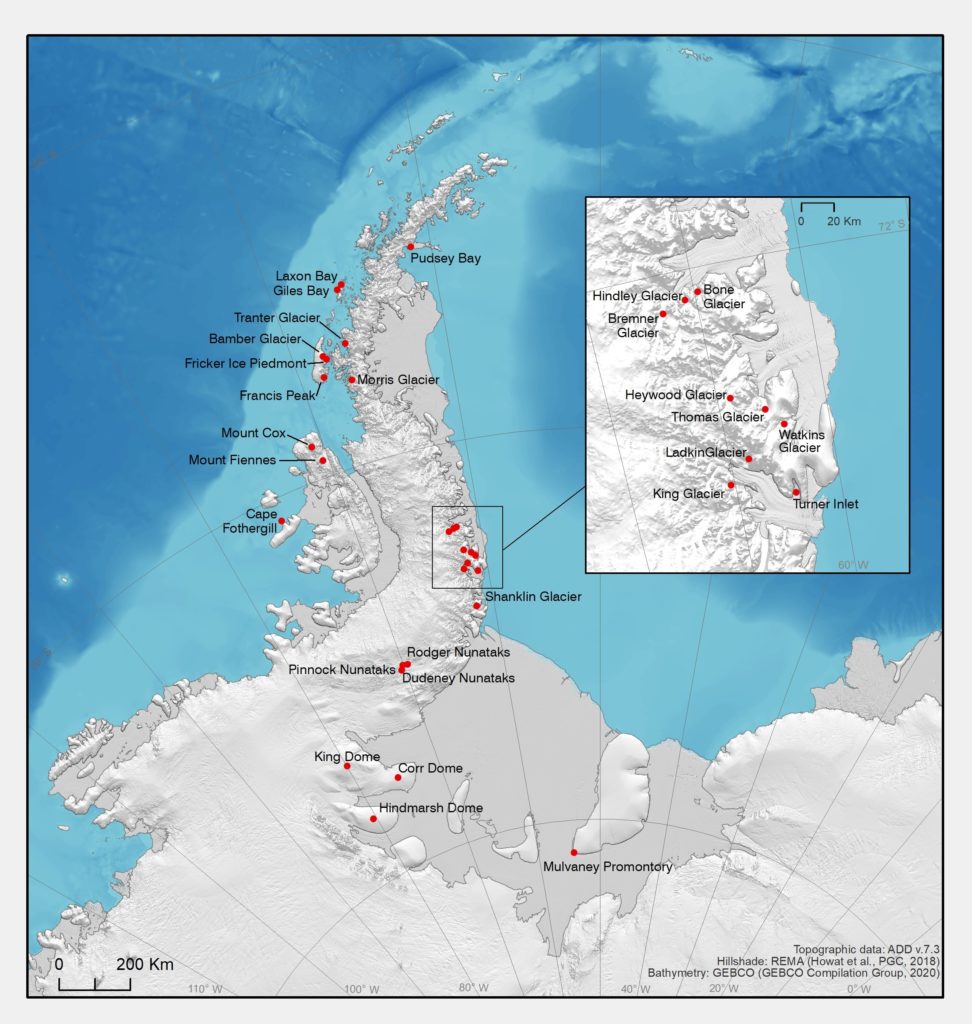 The UK Committee for Antarctic Place-Names provides advice on place-naming in the British Antarctic Territory, using agreed international principles and procedures.  Features are identified where naming is necessary for scientific, logistical or management purposes.  Names generally comprise a generic term, which describes the feature being named, and a specific name, which can be descriptive, themed on Antarctic history, science or culture, or after persons who have made a significant and sustained contribution to Antarctic science, or other notable service relating to Antarctica.
2020 marks 200 years since the discovery of the Antarctic continent, following on from the discovery of the South Shetland Islands in 1819.  The Government of the British Antarctic Territory specifically asked the UK Committee for Antarctic Place-Names during this year to consider names to celebrate scientists, explorers, logisticians and others who have made a significant contribution to the UK's scientific and exploration record in Antarctica.
Those recognised today represent leading UK Antarctic scientists or those who have contributed to our greater understanding of the continent, and who until now have not been honoured with a place name.
The full list of new place names can be found here.
A new social media campaign to promote Antarctic place-names is also launched today @AntarcticNames on Twitter and Instagram. These new sites will showcase some of the amazing stories behind Antarctic place-names and encourage those who work and study on unnamed glaciers, mountains and coastal sites to get in touch, so we can name features for scientific, logistical or management purposes.
The people honoured include: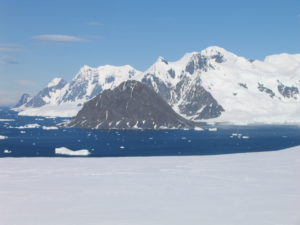 Professor Dame Jane Francis
The current, and first female, Director of the British Antarctic Survey as well as Chancellor of the University of Leeds. Dame Jane is a leading palaeobotanist and Professor of palaeoclimatology. She is the first woman to chair a Working Group of Antarctic Treaty Consultative Meetings. She was awarded the Polar Medal in 2002 for outstanding contribution to British polar research and was appointed Dame Commander of the Order of St Michael and St George (DCMG) for services to polar science and diplomacy.
Lady Virginia Fiennes (1947-2004)
Fiennes Massif named for Lady Virginia Twistleton-Fiennes. Virginia (Ginny), Lady Twistleton-Fiennes was an explorer and polar radio operator. She played a leading role in the conception, planning and logistics support for the Transglobe Expedition 1979-82, led by her husband Sir Ranulph Fiennes. The expedition was the first to reach both north and south poles, including crossing Antarctica, and the Arctic Ocean through the North-West Passage. She was the first female recipient of the Polar Medal in 1987.
Alastair Fothergill OBE
Pioneering Head of BBC Natural History Unit 1992-1998. Producer of high-impact series advancing public awareness of Antarctica and climate change: Working with Sir David Attenborough, he produced Life in the Freezer (1993); Blue Planet (2001); Planet Earth (2006); Frozen Planet (2011). Cape Fothergill forms the eastern entrance to Attenborough Strait.
Dr Katharine Giles (1978-2013)
A ground-breaking researcher into sea ice, ocean circulation and wind patterns who worked at University College London. She was a passionate science communicator. The Dr Katharine Giles science blog prize is awarded by the Association of British Science Writers each year, founded following her tragically early death.
More details about place naming and the Antarctic Place Names Committee can be found at: https://apc.antarctica.ac.uk/