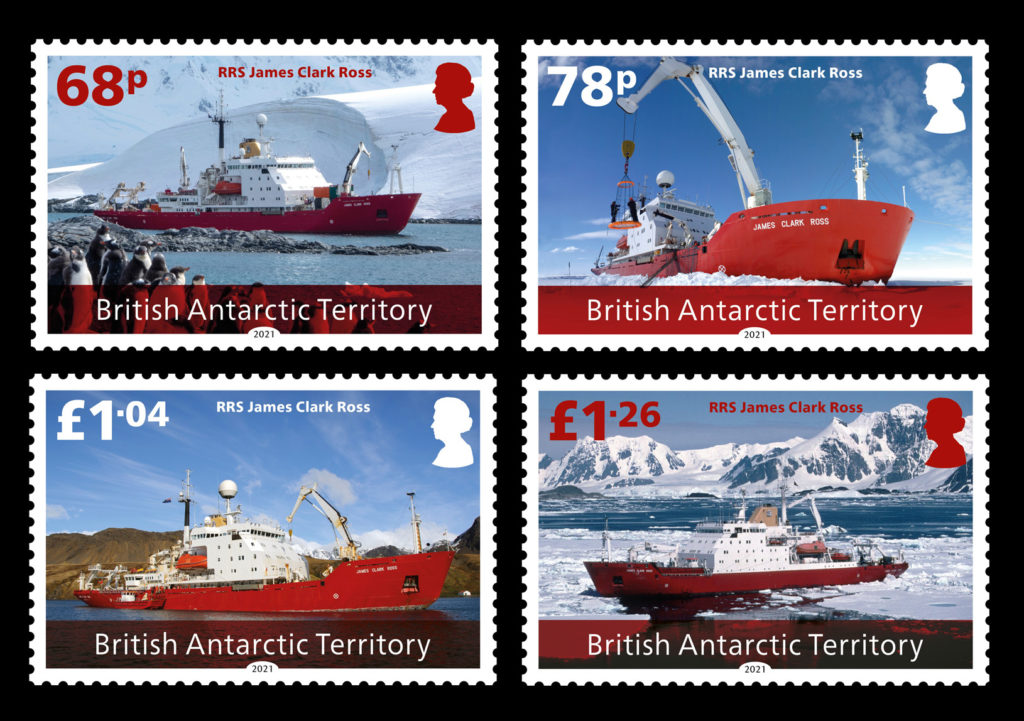 In March 2021 the RRS James Clark Ross arrived in Harwich having completed its final season with the British Antarctic Survey (BAS). The ship's five-and-a-half-month mission was to deliver scientific and operational staff to Antarctica, and to resupply the UK stations in Antarctica for another year.
In 1991 the RRS James Clark Ross became the first BAS vessel to be purpose-built as a science platform. Built by Swan Hunter Shipbuilders in the UK and launched by HM the Queen in 1990, she was primarily a marine research vessel for biological, oceanographic and geophysical cruises. She is equipped with a suite of laboratories and winch systems that allows scientific equipment to be deployed astern or amidships. During the northern summer she supported Natural Environment Research Council (NERC) research, largely in the Arctic.
The RRS James Clark Ross was named after Admiral Sir James Clark Ross, R.N. The vessel can steam at a steady two knots through level sea ice one metre thick. To assist passage through heavy pack ice, a compressed air system rolls the ship from side to side freeing the passage.
Her 30 years of service came at a time when the world is increasingly seeking answers to questions about the impacts of climate change, warming seas and ocean acidification. In her three decades of service she has seen some extraordinary achievements in all of these areas.
RRS James Clark Ross has provided a world leading floating platform for biological, oceanographic and geophysical research. She contained some of Britain's most advanced facilities for oceanographic research in both Antarctica and the Arctic.
Professor Dame Jane Francis, Director of BAS said "The RRS James Clark Ross has been more than a workplace to her crew and those who sailed on her, it has been a home. As we look forward to a new era with the RRS Sir David Attenborough, the JCR joins the fleet of former BAS research ships that helped change the way we understand our world."
The RRS James Clark Ross will be replaced with the RRS Sir David Attenborough and has been sold to the Ukrainian National Antarctic Scientific Centre. She has been renamed Noosfera and will continue to carry out important scientific investigations in the polar regions.
68p, 78p, £1.04, £1.26
Technical details:
| | |
| --- | --- |
| Design | Bee Design |
| Photographs | British Antarctic Survey |
| Printer | Cartor Security Printing |
| Process | Lithography |
| Perforation | 13 ¼ x 13 ½ per 2cms |
| Stamp size | 42 x 28mm |
| Sheet Layout | 10 |
| Release date | 23 November, 2021 |
| Production Coordination | Creative Direction (Worldwide) Ltd |