As part of a regular series on the meaning of place-names in the Territory, this latest edition focuses on wildlife in Antarctica.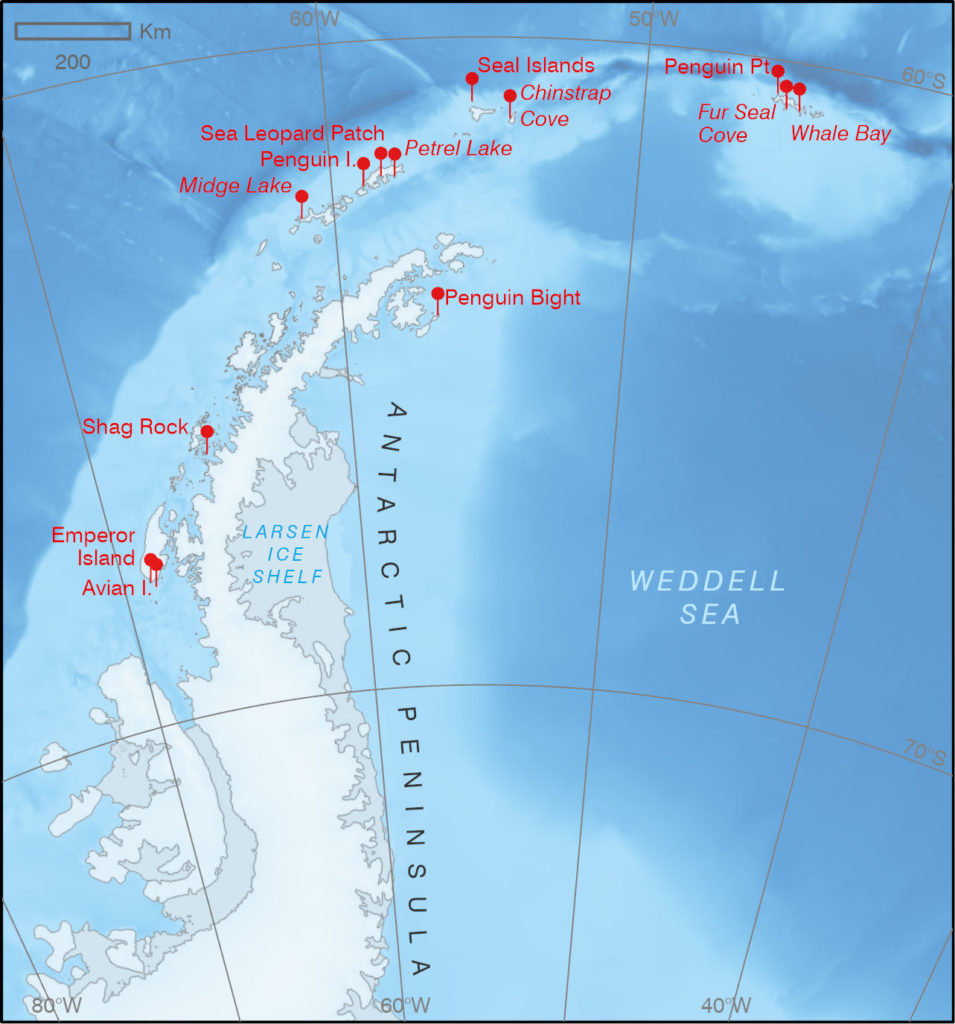 Friday 3rd March was World Wildlife Day, celebrating all wild animals across the planet. Antarctica's unique environment and near pristine wilderness is home to many species of fauna and these are highlighted by place-names across the continent.
Across British Antarctic Territory, there are over 20 places named in relation to penguins, including Penguin Island, Penguin Point (Coronation Island), and Penguin Bight (Snow Hill Island). More specifically, Chinstrap Cove and Emperor Island were named after the penguin colonies that reside in the regions. Similarly, Avian Island is named for the populations of bird that nest there, and Shag Rock is named for a colony of blue-eyed shags.
Seals and whales are also highlighted: Sea Leopard Patch, Seal Islands and Whale Bay are just a few examples of places named after the local wildlife. On a smaller scale, Midge Lake is named for the abundance of a flightless midge found at the lake, which is endemic to the Antarctic Peninsula and South Shetland Islands.
For information about British Antarctic Territory place-names and guidelines on how to submit new proposals, visit the Committee website.
Credit
With thanks to the British Antarctic Survey for the image and text.