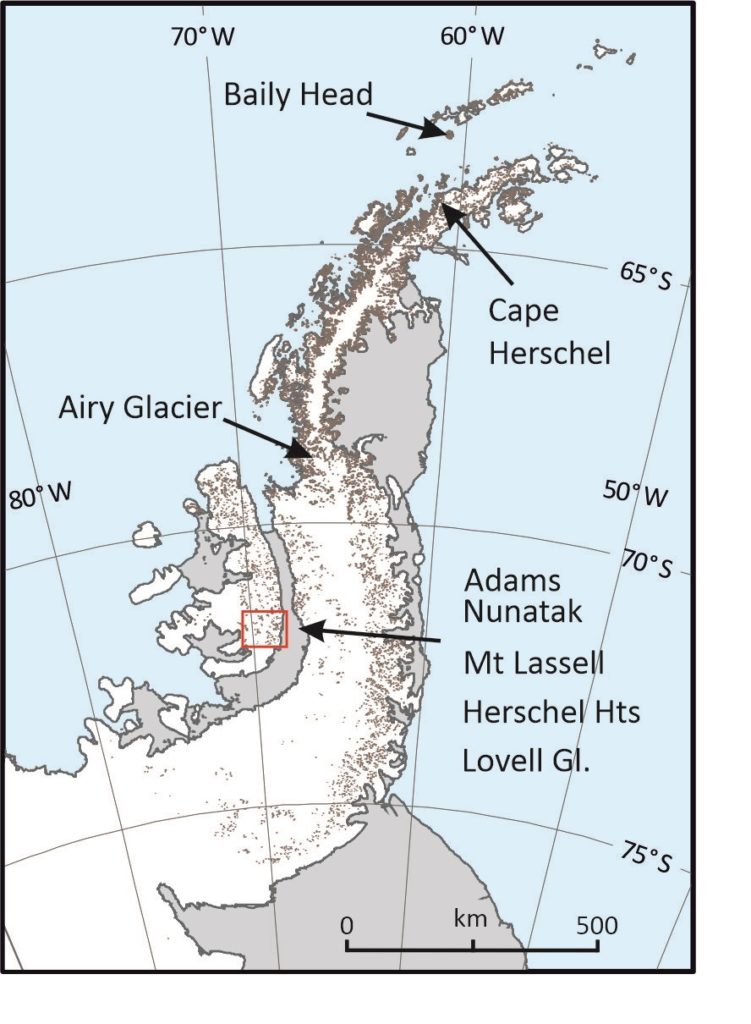 As part of a regular series on the meaning of place names in the Territory, this latest edition focuses on areas relating to astronomers and their discoveries.
The Royal Astronomical Society (RAS), founded in 1820, encourages and promotes the study of astronomy, solar-system science, geophysics and closely related branches of science. Its headquarters in Burlington House has an important library and archive. The Society had a notable collection of scientific instruments, but this was largely dispersed to museums in the 1970s. Many Presidents of the RAS are recognised in Antarctic Peninsula region place-names.
Nineteenth century astronomers played an important role in the development of the navigational techniques and instruments vital for early naval exploration of the region:
Airy Glacier

: Sir George Airy, leading figure in the development of Greenwich Observatory and the Greenwich Prime Meridian;

Baily Head

: Francis Baily, promoter of gravity studies and reform of the nautical almanac;

Cape Herschel

: Sir John Herschel, polymath with many achievements, including cataloguing the stars and astronomical bodies of the southern hemisphere.
Others are recognised in a place-name theme for astronomers and their discoveries on southern Alexander Island:
Adams Nunatak

: John Couch Adams, co-discoverer of Neptune & promoter of the Greenwich Prime Meridian;

Herschel Heights

: Sir Frederick Herschel, discoverer of Enceladus and Mimas, satellites of Saturn;

Lassell Glacier

: William Lassell, discoverer of Ariel and Umbriel, satellites of Uranus, and Triton, satellite of Neptune;

Lovell Glacier

: Sir Bernard Lovell, first Director of Jodrell Bank Observatory.
For more information about British Antarctic Territory place-names and guidelines on how to submit new proposals, click the links at the bottom of this article.
Credit
With thanks to the British Antarctic Survey for the image and text.