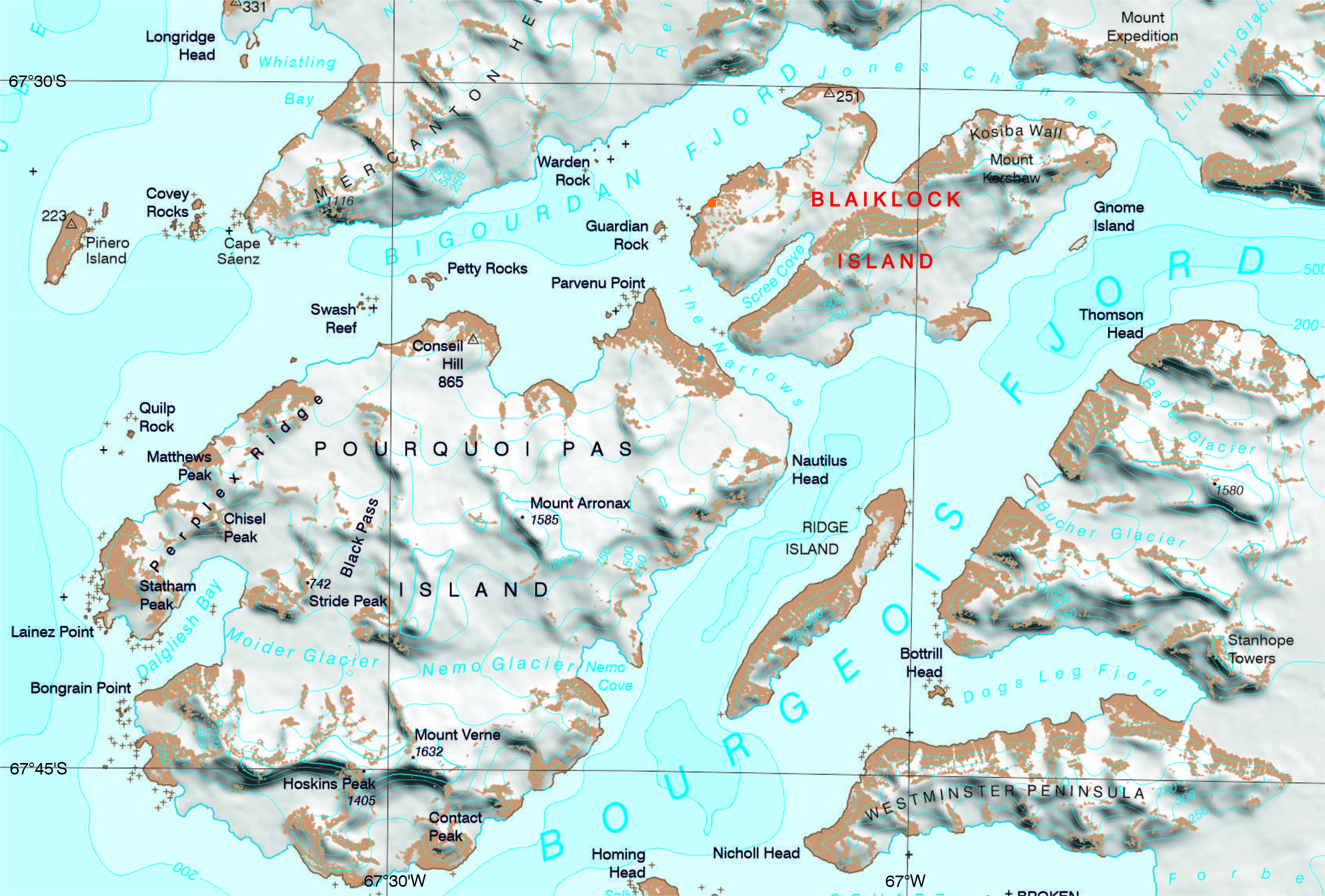 As part of a regular series on the meaning of place-names in the Territory, this latest edition focuses on Blaiklock Island.
Blaiklock Island in Marguerite Bay (67°32'40"S, 67°01'07"W) was named in 1955 for Kenneth Blaiklock, pioneering surveyor who died at the end of September 2020 aged 92. He was a surveyor at Stonington 1948-50, including surveying the Dion Islands – at that time site of an emperor penguin colony, and the area around Blaiklock Island, in November 1949. He later worked at Hope Bay 1952-54, but is best known as Surveyor on Sir Vivian Fuchs' 1955-58 Commonwealth Trans-Antarctic Expedition. He was driver of one of two dog sledges to reach the South Pole for the first time since Amundsen in 1911, undertaking reconnaissance surveys along the route including the western end of the Shackleton Range.
Blaiklock Glacier, Shackleton Range (80°34'59"S, 29°39'58"W) was named by the Antarctic Place-names Committee in 1962. He joined a Belgian Antarctic Expedition 1959-61 and worked for BAS in the 1960s, doing a final summer in 1965. He was awarded the Polar Medal with third clasp, and an OBE, and it is unusual for a person to have two place names in different areas.
For information about British Antarctic Territory place-names and guidelines on how to submit new proposals, visit the Committee website.
Credit
With thanks to the British Antarctic Survey for the image and text.