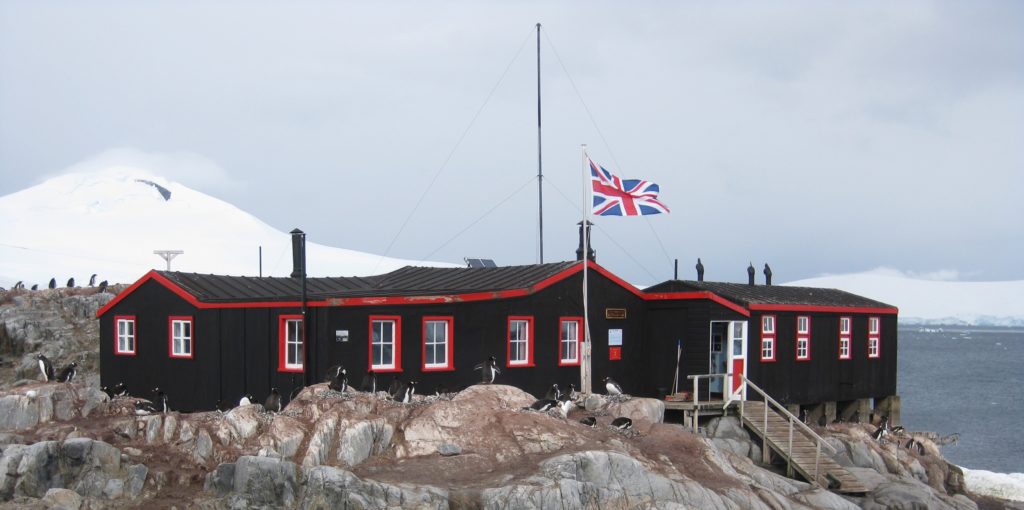 With thanks to the UK Antarctic Heritage Trust for this article
Established over 75 years ago, as Britain's first permanent base in Antarctica, Base A at Port Lockroy which stands on Goudier Island opened after Bransfield House was restored as a museum. Today it welcomes visitors to the site every summer season.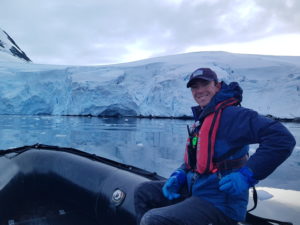 Home to the world's most southerly public post office – or "Penguin Post Office" as it's affectionately known – Port Lockroy is a surprisingly popular spot in this most remote part of the world. In the Antarctic summer season, ships with enthusiastic visitors arrive daily, greeted by swathes of noisy Gentoo penguins – and copious amounts of their rather pungent guano – as well as the busy but friendly UK Antarctic Heritage Trust (UKAHT) team that manage the island, its heritage museum, small shop and post office.
Overseeing all things post-related at Port Lockroy for the 2019-20 season was postmaster Kit Adams.
"Working as postmaster at an historic base in the British Antarctic Territory was a real experience. I was fascinated by the operational aspect of the work carried out there; the logistics of processing volumes of post from such a remote location."
Kit, from County Down in Northern Ireland, was part of a four person team helping to run the post office, which allows people to send postcards from Antarctica all over the world. Each year post is sent from Port Lockroy to around 100 countries, with each piece of post cancelled by hand.
With most of the team having no previous experience of the philatelic world there was a lot to learn in a short space of time. Responsible for mail in and out, overseeing the stamps and First Day Covers sales, as well as processing philatelic mail and other philatelic requests, days were busy for the Port Lockroy postmaster and team. Kit explains the process and journey your Port Lockroy postcard makes, from Antarctic post box to door mats across the globe:
"Once a postcard has been put in the Royal Mail post box and the obligatory photo has been taken, it is cancelled, bundled and put into mail bags. It is then carried down to the landing site, where it boards a ship and travels to the Falkland Island post office in Stanley. From here it is sent on a military flight to Brize Norton where it goes into the Royal Mail and is dispatched around the world."
This process can be as swift as three weeks from Port Lockroy to its final destination but can on occasion take up to six weeks. Kit adds:
"To hear that visitors' friends and family have received post and packages, which have been sent from the other side of the world, is proof that this elaborate system works."
During this most recent season, the UKAHT team in Port Lockroy processed over 350 kg of post which equates to more than 100,000 cancellations.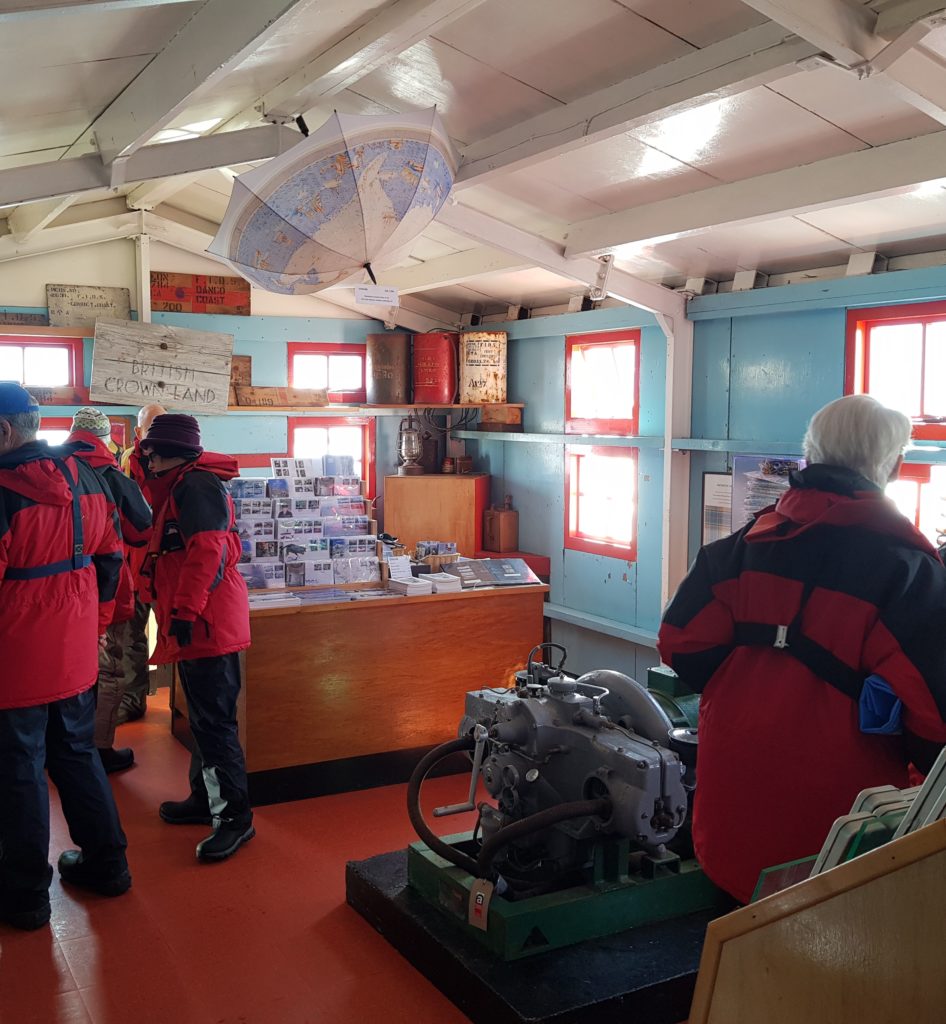 Now, as we move into the UK summer, Antarctica transitions into winter. Port Lockroy, its museum and post office, is now closed until the next team makes their journey south. Until then, UKAHT are working to inspire and engage the public through Antarctica In Sight: a new cultural programme to mark 200 years since the discovery of Antarctica.
While some elements of the exciting events programme are now postponed due to Coronavirus (Covid-19), UKAHT is currently working hard to create a selection of digital projects to keep the programme live, vibrant, accessible and on track during these uncertain times. After all, as the famous Antarctic explorer, Sir Ernest Shackleton said:
"Difficulties are just things to overcome, after all."
Further Information
Find out more about the UK Antarctic Trust: www.ukaht.org.
Become a Friend of Antarctica: www.ukaht.org/get-involved/membership/