Written by Jenny Arthur and Fiona Old, 2020-21 UKPN Antarctic Flags project coordinators.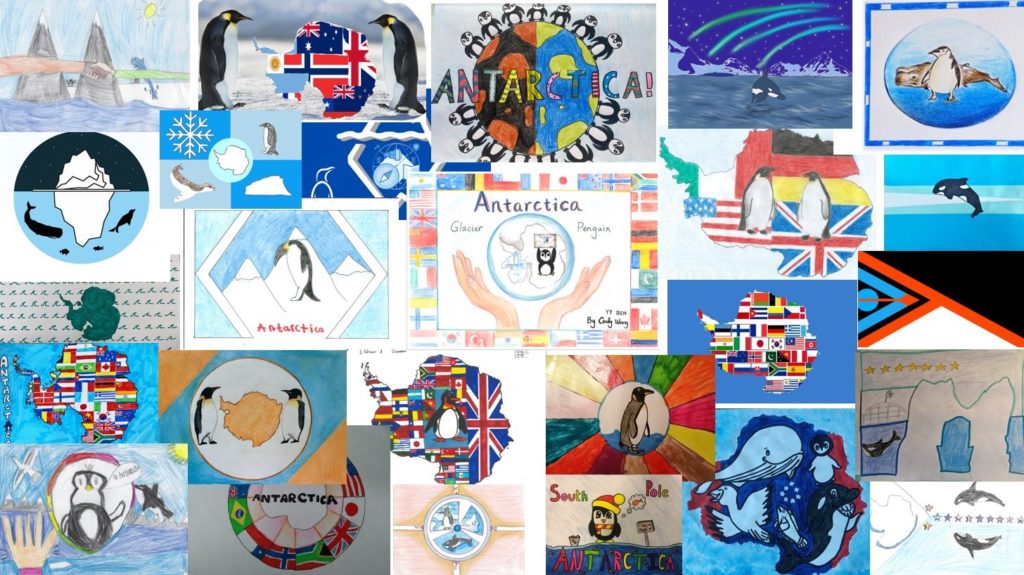 On December 1st 1959, 12 nations signed the Antarctic Treaty, a document declaring that Antarctica would be off limits to military activity and setting it aside as a place for peace and scientific discoveries. Since 2010, December 1st has been celebrated each year to mark this milestone of peace and to inspire future decisions.
Sixty years on, the Antarctic Treaty has expanded to include 54 countries and is a rare example of international cooperation. The Treaty covers much of the politics, activities and responsibilities within the Antarctic continent and waters south of 60 degrees latitude. For example, all scientific observations should be made freely available to all researchers, no military bases or weapons testing are allowed, and the dumping or burning of any rubbish is prohibited.
Every year since 2015 we have organised an outreach project – the Antarctica Day Flags Initiative – with the aim to spread the word about this world-wide collaboration and to inspire future generations.
As Antarctica does not have its own official flag, we ask participating schools to design one which they believe symbolises this continent. We at the UKPN (UK Polar Network) then pair the flags with researchers and station staff that are heading down to Antarctica for the Austral Summer (November-January). The flags are then transported all the way to Antarctica with these "flag bearers". Upon the flags' return, schools receive proof of travel with a certificate and photos of their journey.
Alongside designing the flags, we encourage schools to learn about Antarctica, its governance and the Treaty in their lessons. This year, we received a diverse range of flag designs, from penguins (by far the most popular!), orcas, icebergs and mountains to designs representing peace and international cooperation.
"Our student was so chuffed to see their flag in Antarctica, they are now researching how to become an Antarctic Scientist!" (Danielle Bate, Worcestershire Secondary School teacher)
It is truly great to see how the unique environment of Antarctica is inspiring the flag makers and the next generation of polar researchers!
This year presented its own challenges, with Covid-19 meaning Antarctic research programs reduced the number of scientists and staff heading South. We were nevertheless delighted at the involvement in our initiative, and sent 122 flags to Antarctica from 106 schools in 13 countries, including the UK, Poland, Ireland, China, Germany, Cyprus, Singapore, Uganda, the USA, Abu Dhabi and the Netherlands! Most flags have now made their journey back from Antarctica to the schools eagerly awaiting their return.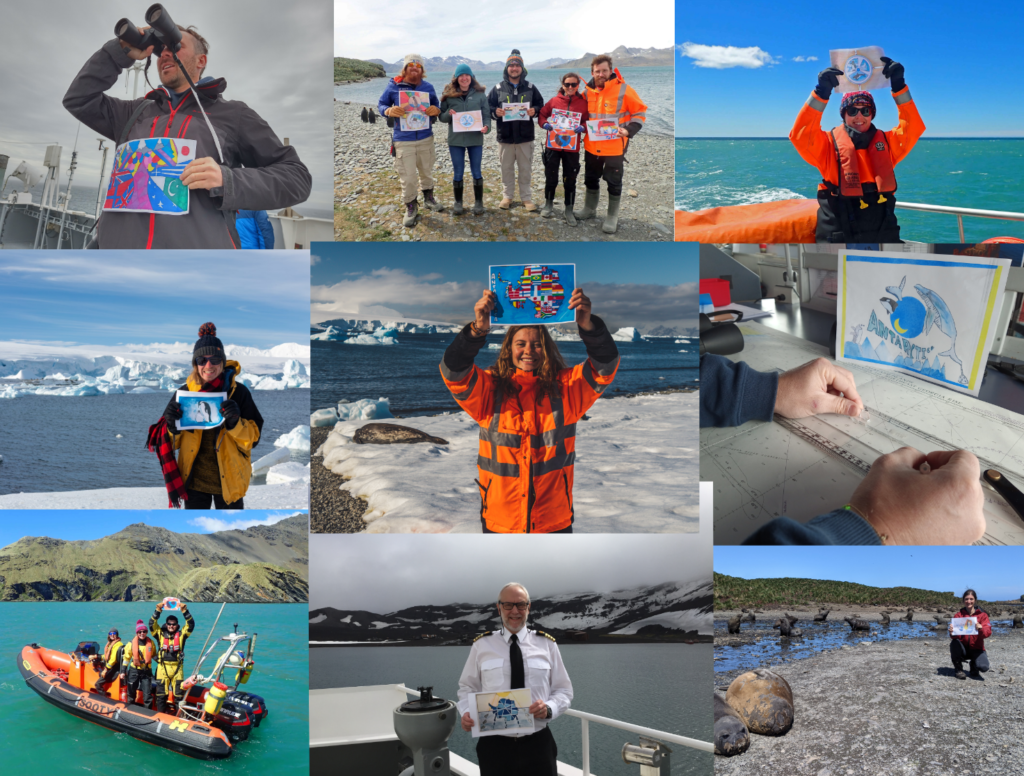 Watch this space for more beautiful flags and more global connections between science, schools and Antarctica. Look out for details on how to take part in our next Antarctic Flags project in October 2021!