Written by Jennifer Freer, co-coordinator of the UKPN Antarctic Flags Initiative 2019
It is in the interest of all mankind that Antarctica shall continue to be used forever for peaceful purposes and shall not become the scene or object of international discord
The Antarctic Treaty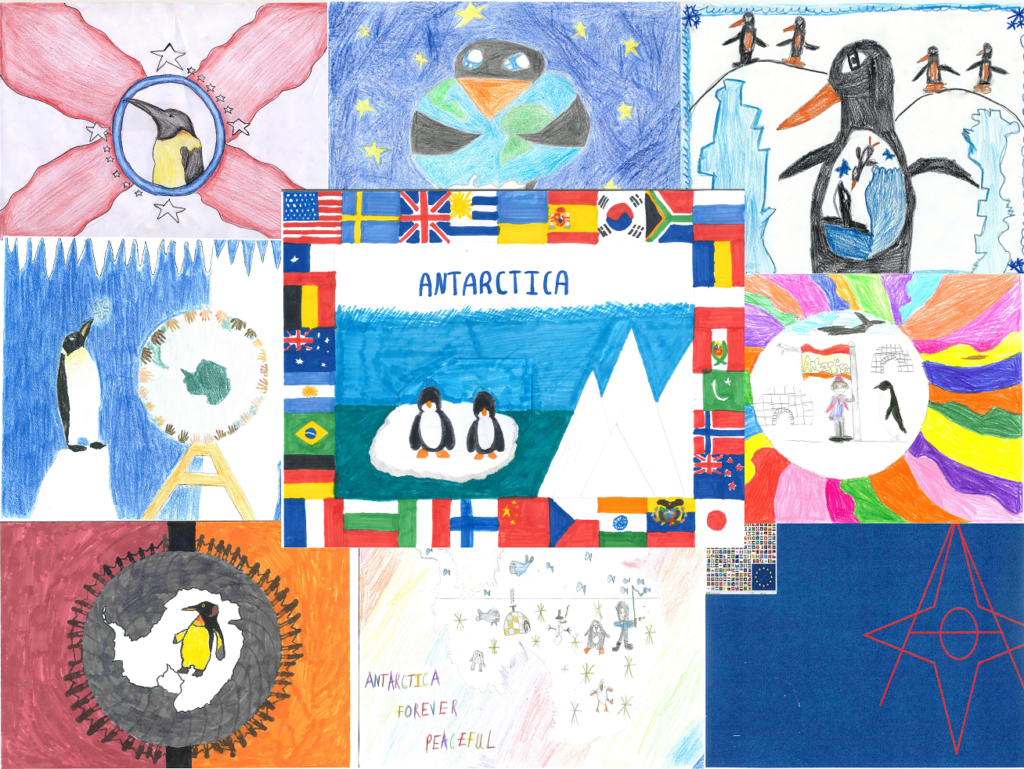 On 1 December 1959, 12 countries signed the Antarctic Treaty – an international agreement to designate Antarctica as a continent of peace and cooperation.
Sixty years on, the Antarctic Treaty has expanded to include 54 countries and continues to shine as a rare beacon of international cooperation. The Treaty governs much of the politics, activities and responsibilities within the Antarctic continent and waters south of 60 degrees latitude. For example, all scientific observations should be made freely available to all researchers, no military bases or weapons testing are allowed, and the dumping or burning of any rubbish is prohibited.
To celebrate this milestone of peace in our civilisation, the anniversary of the Treaty is recognised each year. The 1 December is celebrated globally and we at the UK Polar Network are no different. Every year since 2015 we have organised an outreach project – the Antarctica Day Flags Initiative – with the aim to spread the word about this success story for world-wide collaboration and to hope its message and values inspires future generations.
This initiative was founded alongside the Foundation for the Good Governance of International Spaces (Our Spaces), a UK-based charity, as well as the Association of Polar Early Career Scientists (APECS). The concept of the project is simple: we ask participating schools to create a flag for Antarctica (as it is without an official flag) which they believe symbolises this continent. The flags are then sent to us here at UKPN, who pair flags from schools with researchers and station staff that are heading down to Antarctica for the Austral Summer (November-January). The flags are then transported all the way to Antarctica with these "flag bearers", and proof of travel with a certificate and photos of their journey will be sent to the schools upon the flag bearers' return.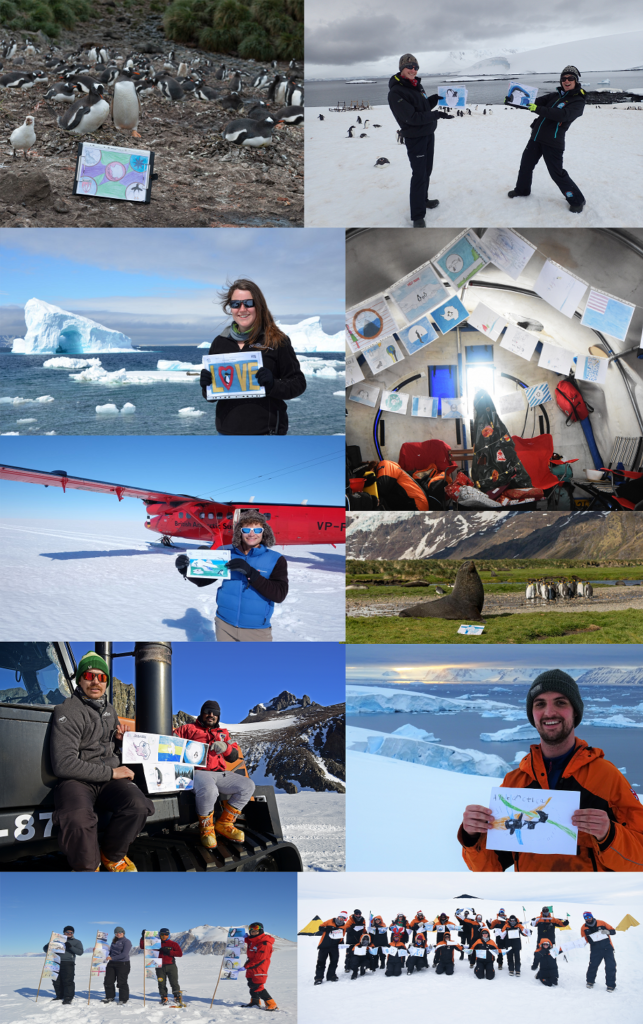 Alongside the flag fun and creativity, the schools incorporate aspects of Antarctica into a relevant lesson so that schoolchildren learn about the importance of Antarctica as a symbol of international cooperation through science, and the 1959 Antarctic Treaty that encapsulated this belief. These themes are truly encapsulated in the flags we receive, and the abundant positive feedback from teachers as well as from the flag bearers assures us that our aims are being met. It is also obvious from the profusion of penguins featured on the flags (of all the animals drawn, they take first place) that the unique environment of this continent is especially inspiring to the flag makers.
Last year we sent over 250 flags to Antarctica from 53 schools covering Europe, North America and Asia. The 2019 cohort of flags are well underway and we are delighted that for the 60th Anniversary of the signing of the Antarctic Treaty we have more schools than ever involved in in the initiative. Watch this space for more beautiful flags and more global connections between science, schools and Antarctica.
For further information
Email: Antarctica-day@polarnetwork.org
Website: UK Polar Network