Midwinter's Day marks the mid-point of the Antarctic winter. In a tradition which goes back to the era of Scott and Shackleton, it will be celebrated by those working in the near 24-hour darkness.
HM Commissioner to the British Antarctic Territory, Ben Merrick, has written to the British Antartic Survey (BAS) personnel currently stationed in Antarctica.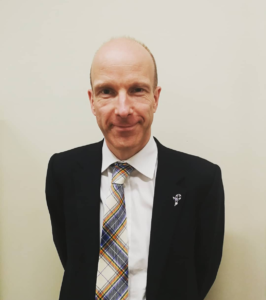 "Ahead of the Midwinter festivities I wanted to take this opportunity to express my sincere thanks for your hard work and commitment to this most unique and extraordinary Overseas Territory.
Two hundred years ago, the British Mariner, William Smith, discovered the South Shetland Islands, with the Antarctic continent sighted the following year. Much has changed since those early days of discovery. Sadly discovery led to exploitation with the near extinction of southern fur seals. Today the Antarctic Treaty, which was signed 60 years ago this year, and its Protocol for Environmental Protection, has turned the tables, with Antarctica preserved as a place for peace and science. That the Treaty is such an enduring success is thanks, in no small part, to people like yourselves who study and work in Antarctica.
This year also marks 75 years since Operation Tabarin, the precursor to BAS, marking the start not only of the unbroken British presence in Antarctica but continuous UK Antarctic research. The Foreign and Commonwealth Office greatly appreciates the contribution of all those who work so hard to maintain this research today. I know it has been an extremely busy season, with work on the new wharf at Rothera and also on big science programmes such as the Thwaites Glacier project, which is a great example of UK expertise and of fantastic international collaboration.
I hope you are all able to take some time to relax and unwind and very much enjoy the Midwinter celebrations."