As part of a regular series on the meaning of place names in the Territory, this latest edition focuses on the English Coast.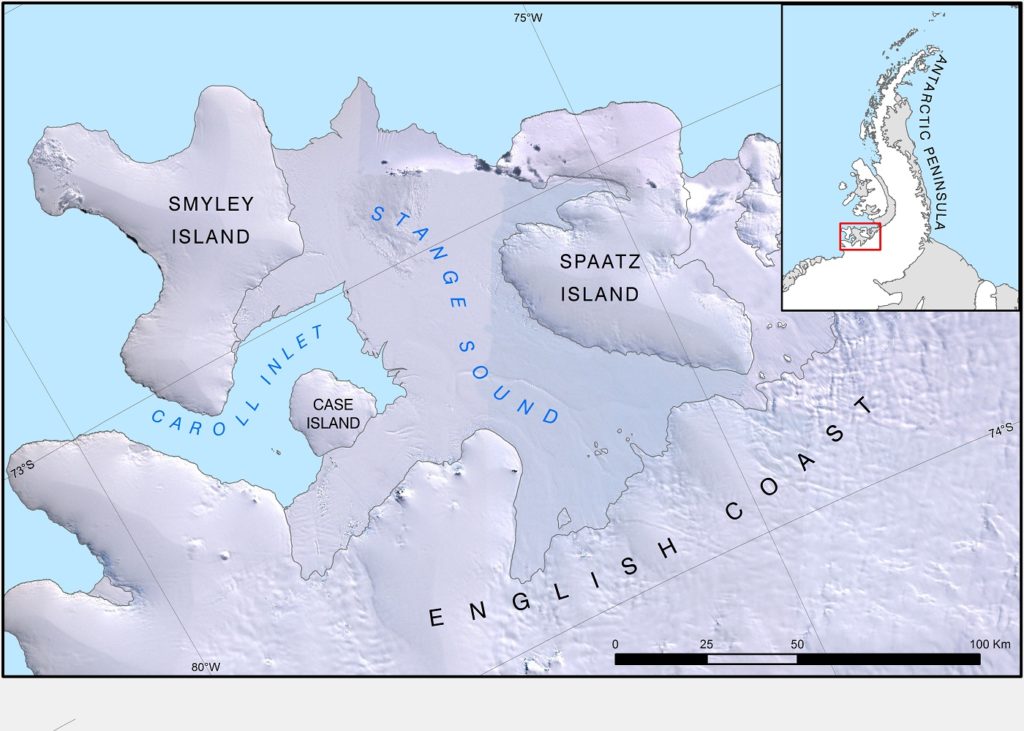 The International Thwaites Glacier Collaboration project ship relief will take place during the new year with equipment and fuel being offloaded at the English Coast.
This area was first mapped on the ground by the United States Antarctic Service (USAS, now USAP) in 1940, and named for the organisation's Executive Secretary, Capt Robert A J English.
Stange Sound was first photographed and mapped by the Ronne Antarctic Research Expedition (RARE) in 1947, and named for Henry Stange, a contributor to the expedition.  Carroll Inlet, where the ship relief is planned to be, was first observed from the air in 1940, and named from Arthur J Carroll, Chief Photographer at the expedition's 'East Base'.
Nearby, Case Island (77°57'35″W, 73°14'57″S) is actually an ice rise in the Carroll Inlet itself, and was named for Francis S Case, who obtained Government support to provide a ship for RARE.  In the same vein, Spaatz Island (75°06'48″W, 73°11'38″S) is named for General Carl Spaatz, Commanding General of USAAF, who arranged for provision of aircraft for RARE.
Credit
With thanks to the British Antarctic Survey for the image and text.