As part of a regular series on the meaning of place-names in the Territory, this latest edition marks the end of a tense and exciting month of football at Euro 2020.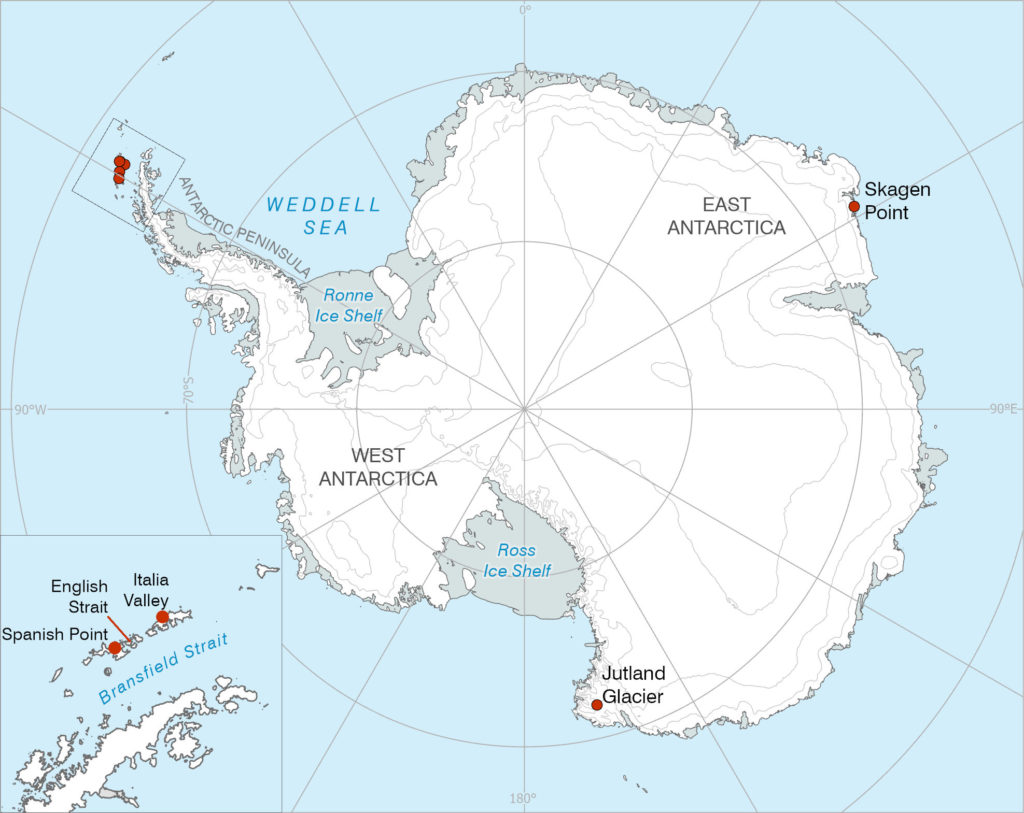 There is a strong correlation between Antarctic place-names and the countries represented at the Euro 2020 football tournament.
This is perhaps not so surprising, given the involvement of European countries in the exploration of Antarctica. At the time of writing, the semi-finalist teams are: Italy (Italia Valley, King George Island); Spain (Spanish Point, Livingston Island); England (English Strait, South Shetland Islands) and Denmark (there are no Denmark names, but there are Jutland Glacier, Victoria Land, and Skagen Point, Kemp Land) – see the map for the locations of these landmarks.
For the other 21 teams at the tournament, only Hungary, North Macedonia, Portugal and Slovakia do not have a related place-name. Wales is represented by Wales Glacier (Victoria Land) and several 'Prince of Wales' features, and Scotland by Scotia Bay, South Orkney Islands (after the Scotia, ship of the Scottish National Antarctic Expedition 1902-04) as well as the Scotia Sea.
Nations involved in early exploration – Belgium, France, Germany, Russia, and Scandinavian countries – are all present. Other countries less associated with Antarctic exploration and mapping include Switzerland (Switzerland Island, George V Land) and Austria (Österreichspitze, Dronning Maud Land). Ukraine has Kiev Peninsula (Graham Land), whilst Netherlands only has Holland Glacier (named after Sir Sidney Holland, PM of New Zealand) and finally, Turkey has Turks Head (Ross Island).
For more information about British Antarctic Territory place-names and guidelines on how to submit new proposals, visit the UK Antarctic Place-names Committee website.
Credit
With thanks to the British Antarctic Survey for the image and text.