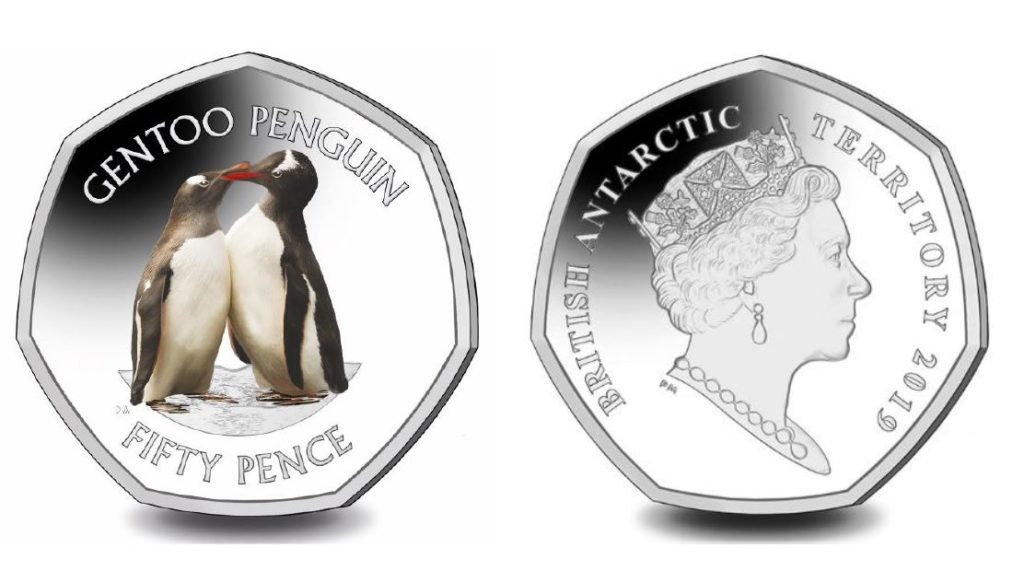 The fourth coin in the five-part Penguin 50p series has been released by Pobjoy Mint, and features the Gentoo penguin.
You can get your hands on the coin direct from Pobjoy Mint while stocks last or from all good coin stockists.
About
Gentoo penguins are the fastest underwater swimmer of all the penguins and also have the most prominent tail.
With white patches extending from their eyes and a bright red-orange beak, they are usually found in small groups, sometimes with other species.
Gentoo's breed at a number of sites in the British Antarctic Territory, including Goudier Island, Port Lockroy which is the historic site operated by the UK Antarctic Heritage Trust.