As part of a regular series on the meaning of place-names in the Territory, this latest edition focuses on an enormous body of fast-moving ice in West Antarctica, which has been formally named the 'Glasgow Glacier' to mark the Scottish city hosting the COP26 climate change conference this year.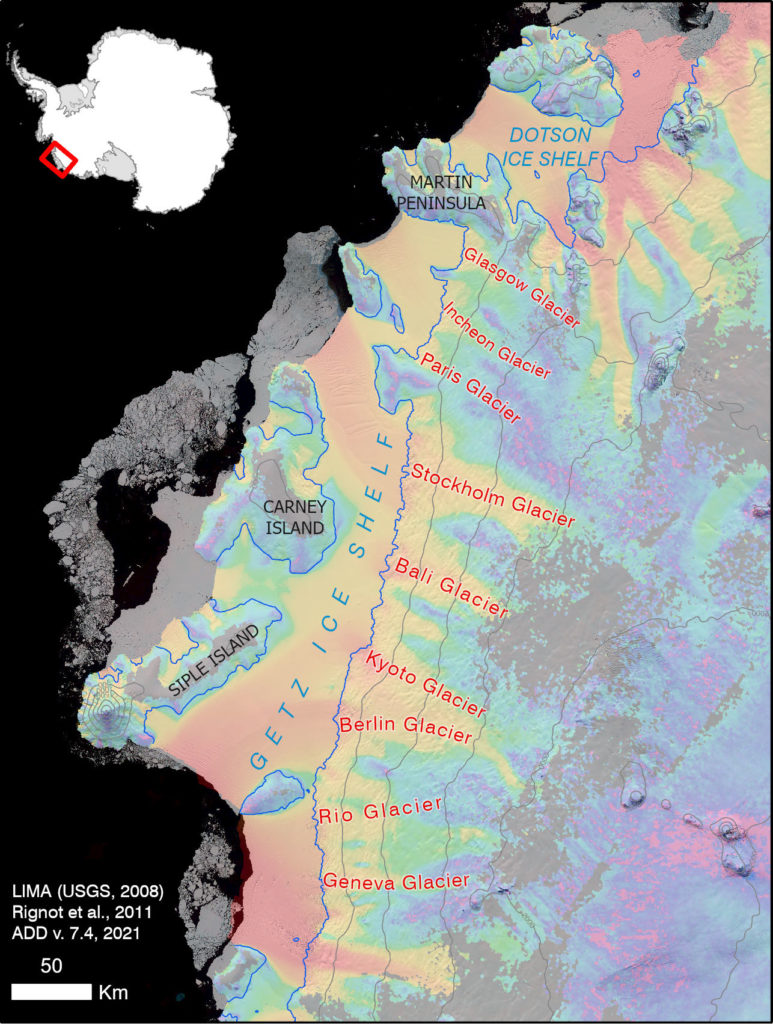 The Glasgow Glacier is one of nine areas of 'fast-flowing' ice being melted by warming seawater to be named after locations of major climate treaties, conferences and reports. Glasgow, Paris, Kyoto, Berlin, Stockholm, Rio, Bali, Geneva, and Incheon will all have glaciers in the Getz basin named after them.
The naming suggestions were made by University of Leeds scientists Heather Selley and Dr Anna Hogg. The proposal was submitted by the Foreign, Commonwealth & Development Office on behalf of the UK. It was supported by the UK Antarctic Place-names Committee and will be added to the international Composite Gazetteer for Antarctica, for use on maps, charts and future publications.
For information about British Antarctic Territory place-names and guidelines on how to submit new proposals, visit the Committee website.
Credit
With thanks to the British Antarctic Survey for the image and text.