As part of a regular series on the meaning of place names in the Territory, this latest edition focuses on remote places.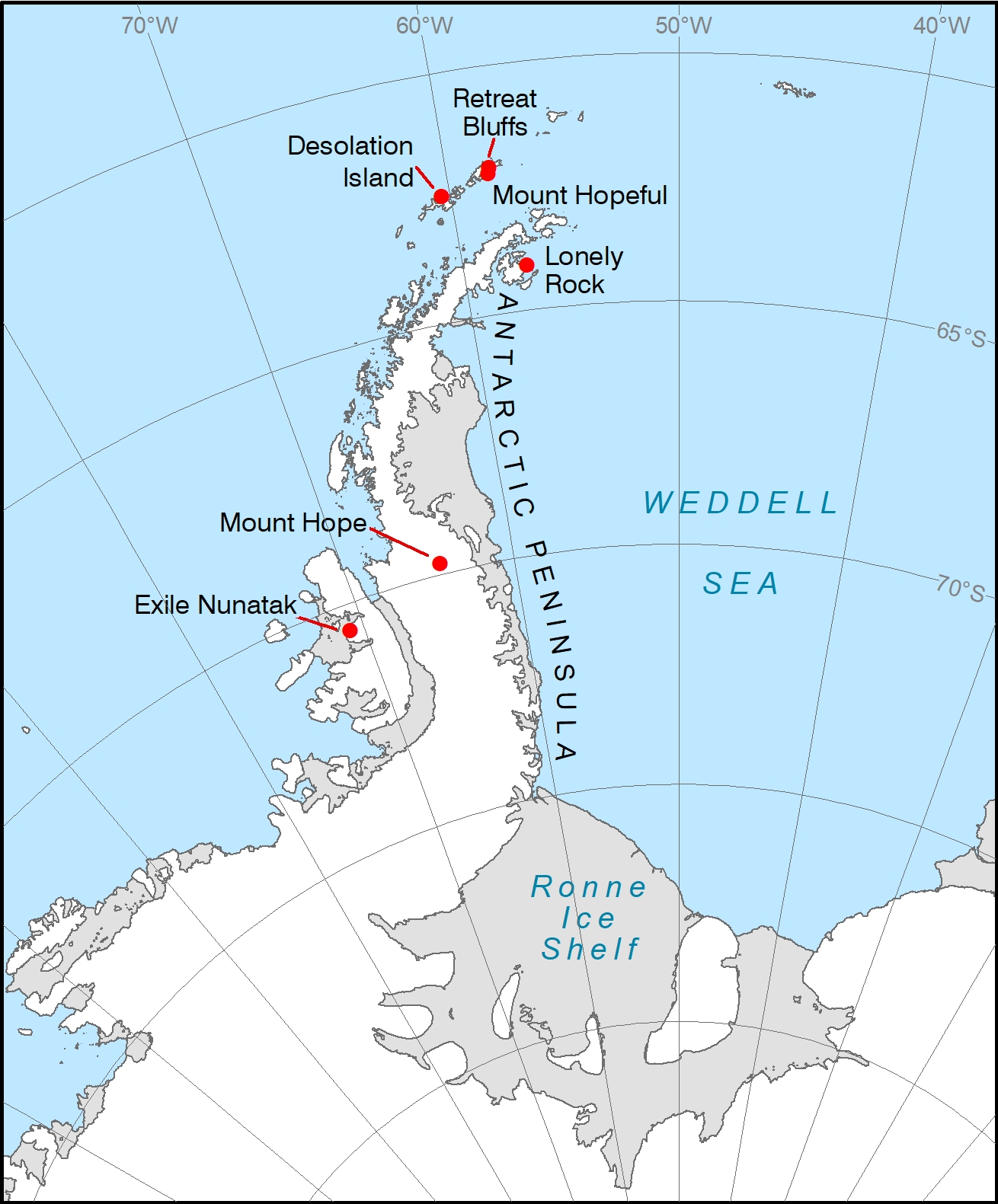 In the British Antarctic Territory, those who spend time living and working here are used to being in some of the most remote places on Earth. There are a number of place-names that highlight this across the continent.
Desolation Island (62°27'28"S, 60°20'48"W), off Livingston Island, is so named for its inhospitable appearance. Also in the South Shetland Islands, Retreat Bluffs (62°09'19"S, 58°12'38"W) was named after the retreat of Stwosz Icefall in 1998.
Further south, Exile Nunatak (70°32'34"S, 70°52'37"W) was spotted in 1947 by the Chilean Antarctic Expedition (CAE) on Alexander Island, and named for its isolated position.
It is not all bleak though; rather poetically, Lonely Rock just off James Ross Island was spotted during an expedition from Hope Bay in 1945. There is also a Mount Hopeful on King George Island, and of course, Mount Hope, which was discovered to be the highest mountain in the British Antarctic Territory, at 3,239m.
If you would like to know more about place-names across BAT, please see the UK Antarctic Place-names Committee website.
Credit
With thanks to the British Antarctic Survey for the image and text.