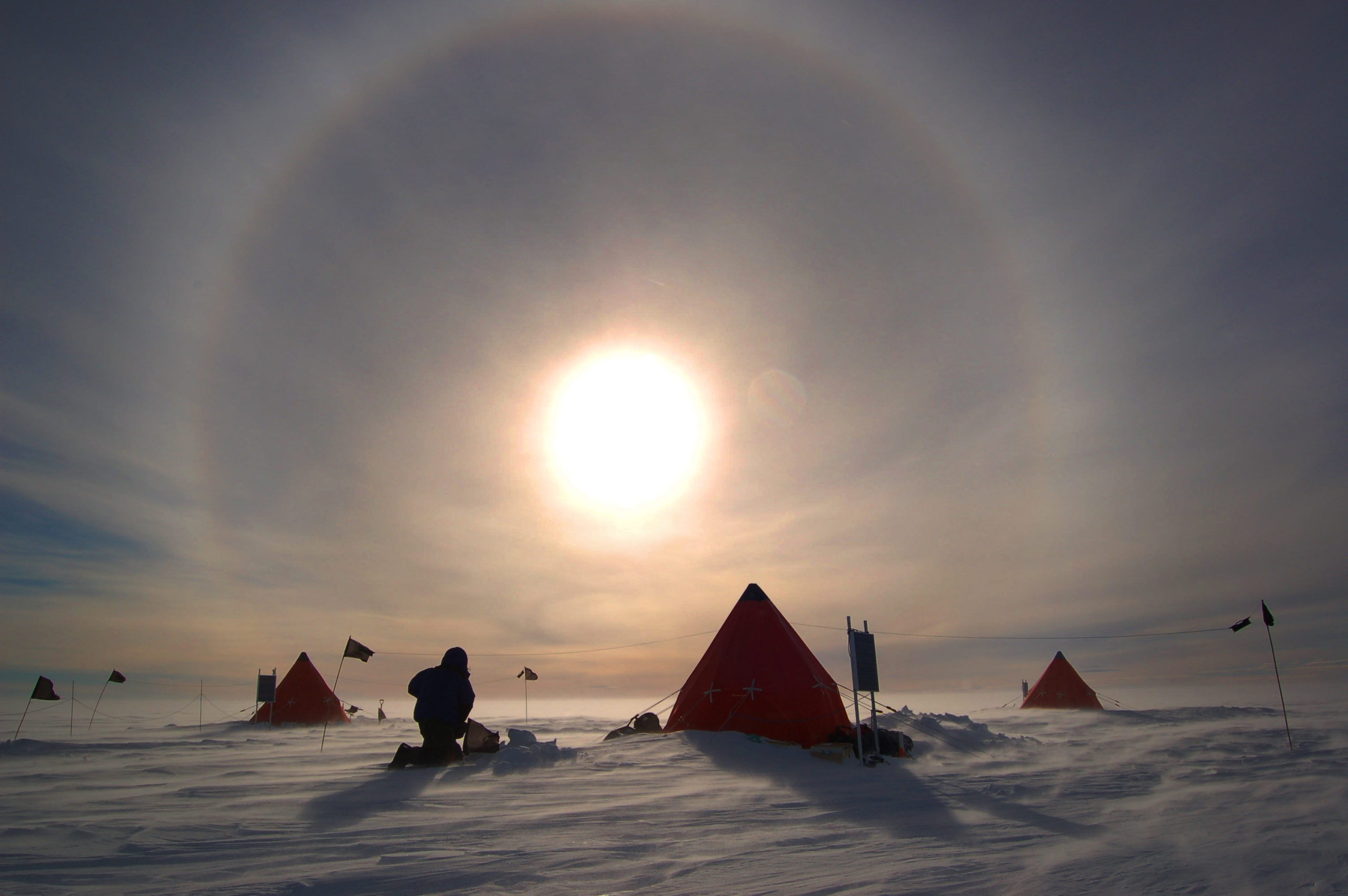 Midwinter's Day is celebrated every year on the 21st June in the British Antarctic Territory. For those overwintering in Antarctica, it marks the middle of the long Antarctic winter, spent in near total darkness.
HM Commissioner for the British Antarctic Territory, Ben Merrick, has written to the British Antarctic Survey (BAS) personnel currently stationed in Antarctica.
HM Commissioner, Ben Merrick, in Antarctica

On this Midwinter's Day, I am writing to express my thanks for your work and dedication to the British Antarctic Territory. In what is already a difficult operating environment, the Covid-19 pandemic has brought additional challenges, which you have all met admirably. Looking ahead to the summer season, we hope to see normality return to Antarctica along with the light.

Sixty years ago the Antarctic Treaty came into force, with Parties committing to preserve Antarctica as a "natural reserve, devoted to peace and science". Since 1961, you and your predecessors have navigated countless global events and societal changes, whilst leading and embracing technological advancements to uphold this commitment. It is fitting therefore, that the RRS Sir David Attenborough, one of the world's most advanced polar research vessels, is soon to make her maiden voyage to Antarctica.

Next year will also see the next stage of the Rothera modernisation project, which will ensure the UK remains at the forefront of climate, biodiversity and ocean research. This marks a new era of discovery and research, paving the way for a new generation of exploration.

It is at this exciting time that I am handing over to the new Commissioner of the British Antarctic Territory, Paul Candler. I have been very proud to serve as Commissioner of this unique Territory, and Paul, like me, recognises the great commitment you all have made to live and work in one of the most extreme places on earth.

I wish you all a happy Mid-Winters Day and hope you all take a moment to relax and reflect on your achievements amidst the celebrations.