As part of a regular series on the meaning of place-names in the Territory, this latest edition focuses on the magnificent penguin.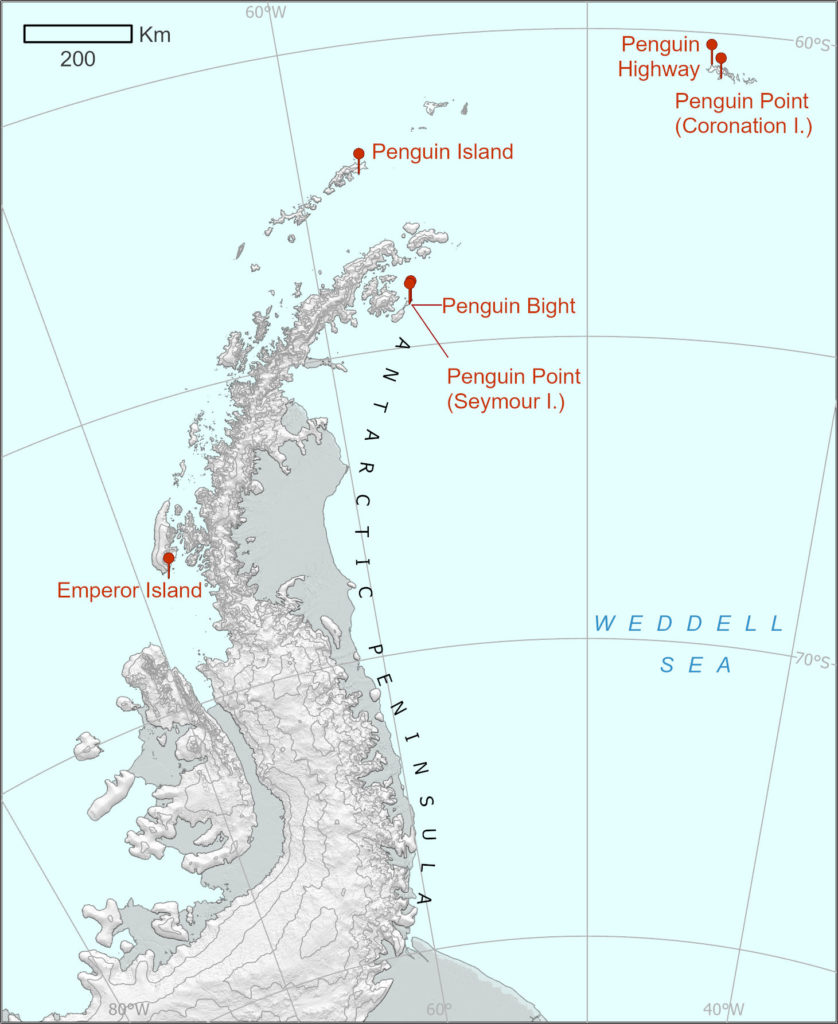 April 25th was World Penguin Day, and of course our favourite Antarctic locals have places named after them across the continent.  Penguin Island, off King George Island, was first charted by Bransfield in January 1820 and was named after the "numerous penguins which disputed the landing party" (Bone, 1821 describing the expedition).
Penguin Bight and Penguin Point, Seymour Island, were named after the penguin colonies first observed there by Larsen in 1843, and named Pinguinbucht and Pinguinenkap respectively.
Penguin Point, Coronation Island, was charted by Powell in 1821, and named for the penguin colonies found there.  Nearby, Penguin Highway on Signy Island was surveyed by FIDS in 1947-50 and named for the demarcation line between colonies of penguins and areas inhabited by fur seals.
Finally, Emperor Island, off Adelaide Island, is named after the emperor penguin colony that was found by FIDS in 1948.
For information about British Antarctic Territory place-names and guidelines on how to submit new proposals, visit the Committee website.
Credit
With thanks to the British Antarctic Survey for the image and text.