We have been issuing stamps since 1963, although a regular postal service has served the area since the 1950s.  As well as being produced for postal needs, our stamps have avidly been collected around the world ever since.
The very first stamps to be released were a set of engraved definitive stamps featuring scenes of the Antarctic with values ranging from ½d to one pound. More recent issues have drawn the world's attention to the hole in the Ozone layer discovered by British Antarctic Survey scientists and commemorated achievements of explorers.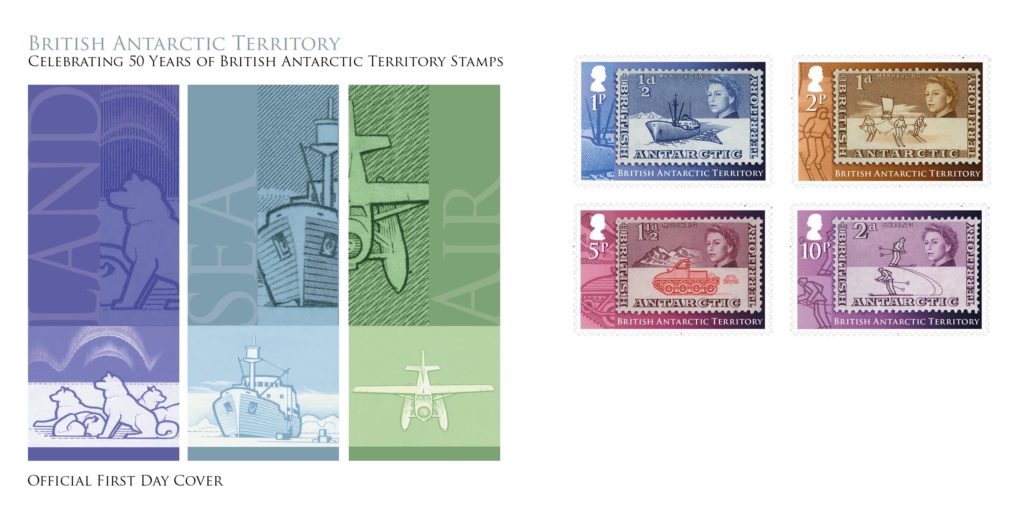 Four Post Offices operate in the Territory during the summer season. The British Antarctic Survey run three of these from their bases at Rothera, Signy and Halley.  The UK Antarctic Heritage Trust (UKAHT) operate the "Penguin" Post Office at Port Lockroy, sending around 70,000 pieces of mail each season.
Every year our Philatelic Clerk – a member of the UKAHT – collects all the new stamp issues from the Falkland Island Post Office from where they are taken to the territory.  Once in the Territory, the First Day Covers are hand-cancelled and the stamps are released for sale.
A Stamp and Coin Advisory Committee made up of a range of stakeholders meets annually to discuss past sales and new issues.
Creative Direction (Worldwide) Ltd and Pobjoy Mint are our Stamp Agents.
Recent releases
In 2021, we released four stamps issues:
In 2020, we released two stamp issues:
In 2019, we released four stamp issues:
In 2018, we released six stamp issues: