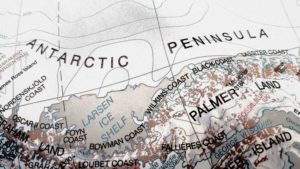 A rare opportunity to join the Antarctic Place-names Committee as an ad hoc specialist is available.
This is an exciting chance for the right candidate to bring their Antarctic expertise to bare in an unusual area of Antarctic policy.
The Antarctic Place-names Committee are a group of Antarctic experts, who advise the BAT Government on all aspects relating to place names in the Antarctic. The committee also advises the Government of South Georgia & the South Sandwich Islands in relation to place-naming.
Previously advertised on the Antarctic Place-names website and the British Antarctic Survey jobs page, the deadline has been extended to 15 May 2020.  Full details, including candidate information, terms of appointment and how to apply can be found on either site.
Check out this exciting opportunity to make an important contribution to the UK's continuing work in Antarctica.