In the year which marks the 180-year anniversary of the arrival of HMS Terror in Antarctica, Pobjoy Mint have released a new 50p coin depicting this tall ship for 2021.
HMS Terror was converted into a polar exploration ship in the mid-1830s. Her solid construction made her ideally suited for use in the dangerous sea ice that would crush other ships.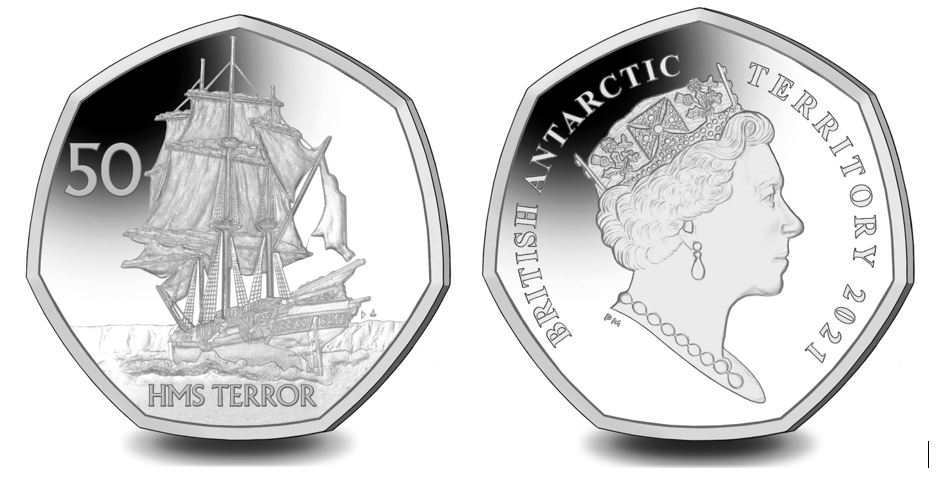 In 1839 HMS Terror was assigned to a voyage to the Antarctic with the HMS Erebus under the overall command of James Clark Ross. On 21stNovember 1840 they departed for Antarctica.  In January 1841, the ship landed on Victoria Land, and they proceeded to name areas of the landscape after British politicians, scientists and acquaintances.  The dormant volcano Mount Terror on Ross Island was named after the ship by the expedition commander.
Help commemorate HMS Terror's anniversary year by ordering this new coin from Pobjoy Mint.