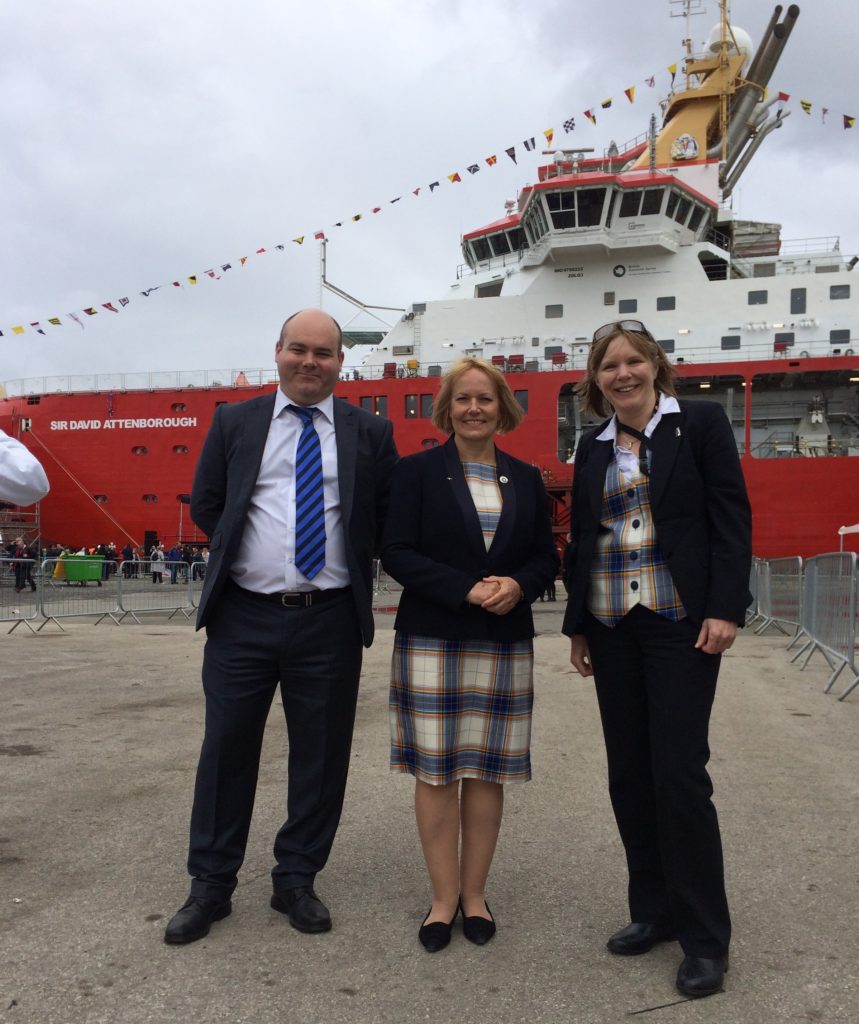 On 26 September 2019, the Royal Research Ship Sir David Attenborough was officially named by HRH the Duchess of Cambridge.
The Government of the British Antarctic Territory were proud to attend this historic occasion. Pictured above are Deputy Commissioner (Jane Rumble OBE) and Administrator (Stuart Doubleday) with the Director of the British Antarctic Survey (Prof Dame Jane Francis, centre).
The ceremony, which took place at Cammell Laird's shipyard in Birkenhead, UK, featured speeches from Sir David Attenborough himself and HRH the Duke of Cambridge.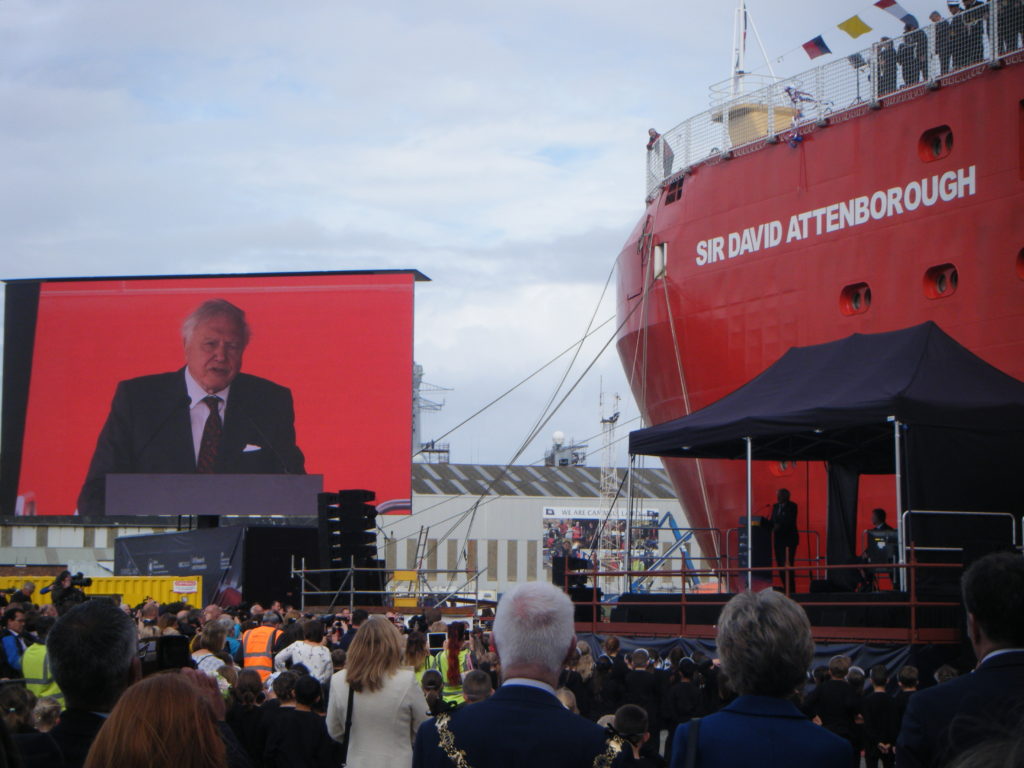 The ceremony started a three-day public celebration set to inspire and inform people about polar science, engineering and technology – and why it matters to everyday life.  Primary school students from the STEM Polar Explorer Programme met with the royals who took a private tour of the ship.  Local primary schools that have been studying the Antarctic and climate change were also involved in a 'penguin parade'.
Alongside was an Ice Worlds festival of discovery where attendees could discover what life is like as a polar scientist or engineer.
RRS Sir David Attenborough
​Construction of a new ship doesn't usually capture the headlines, but the RRS Sir David Attenborough is no ordinary ship. Named after the famous British broadcaster and naturalist, the new ship will conduct research in the Polar Regions and be fully equipped with the latest instruments and improved icebreaking capabilities.
The new polar ship was commissioned by the Natural Environment Research Council, built to a Rolls-Royce design by the historic Merseyside shipbuilders Cammell Laird and will be operated by the British Antarctic Survey. It is part of a major Government polar infrastructure investment programme designed to keep Britain at the forefront of world-leading research in Antarctica and the Arctic.
In the coming weeks specialist engineers will complete the interior fit-out.  A programme of technical and equipment testing will take place around the River Mersey and in deeper waters around the UK.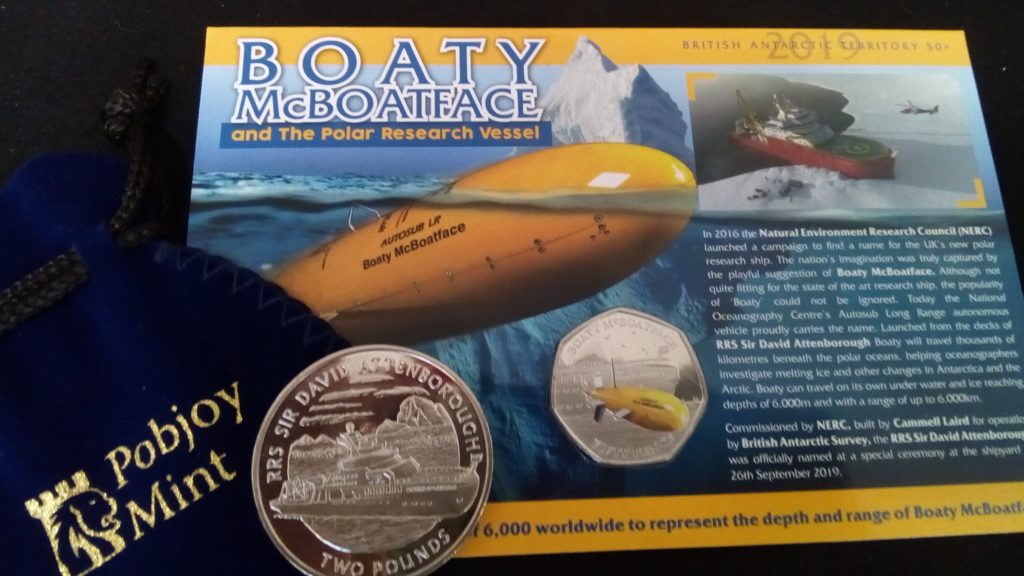 Boaty McBoatface
While the vessel may have become famous after a naming competition whereby 'Boaty McBoatface' was themost popular choice, Boaty McBoatface will live on in the guise of an autonomous underwater vehicle.
Autosub Long Range vehicles like Boaty help Oceanographers investigate processes that drive changes in the Polar Regions. This sophisticated vehicle can travel for thousands of kilometres on missions that last for long periods.
Find out More